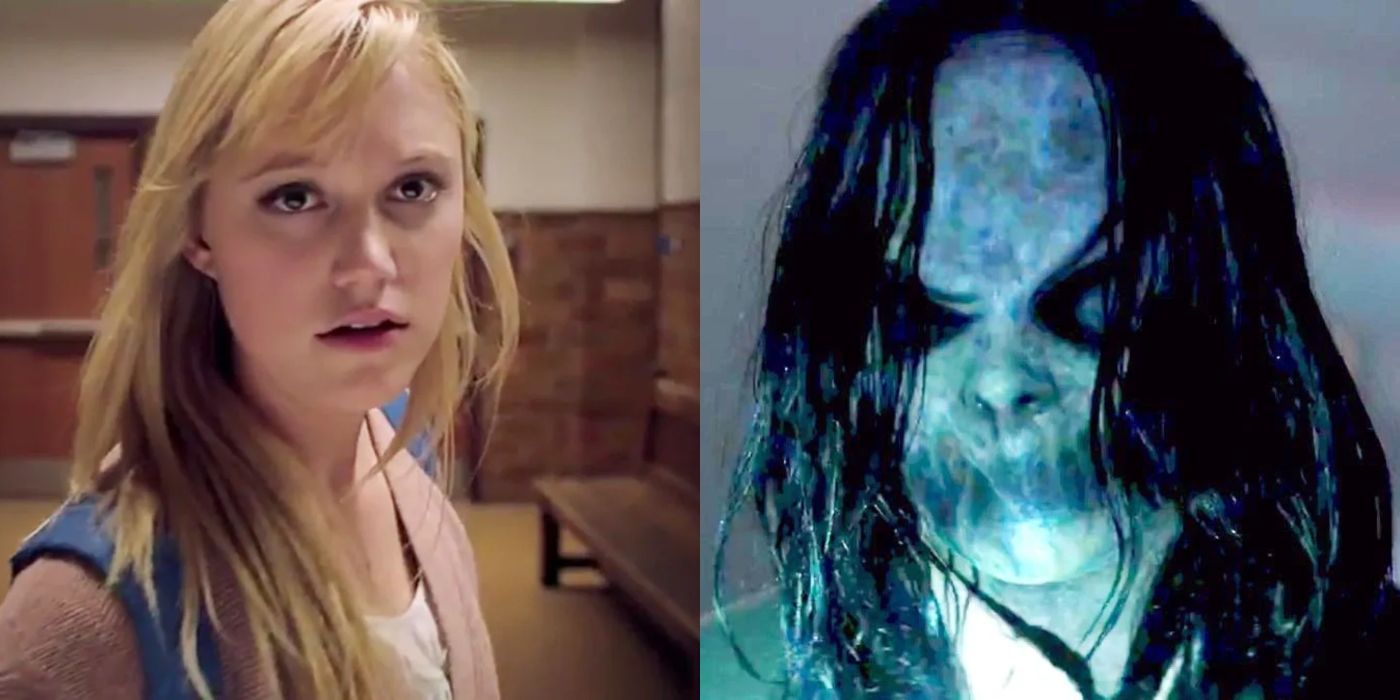 10 Best Horror Movies To Watch Alone, According To Reddit
While horror fans can't wait to find out Nope and Halloween ends in cinemas, there is something particularly terrifying and fun about watching a horror movie alone at home. Those who love the genre enjoy a story with a weird setting, with characters in wild situations they might not get out of alive.
Fans on Reddit are sharing the movies someone should pick up when they're lonely and ready to get scared, from a few classics to more recent stories about weird motels, creatures in a North Carolina cave and an adaptation of a popular video game.
Vacancy (2007)
Stream on Hulu
The greatest horror movies to watch alone have an immediately disturbing place and that's certainly the case in the 2007 film Vacancy. Amy and David Fox have to stay in a motel when their car stops working, and to make matters worse, they experience strain in their marriage.
Redditor Screaming Shadows recommended this as a film to watch alone, writing "it was extremely suspenseful with some very tense scenes". The movie has fascinating characters, including Mason, who runs the motel.
Black Christmas (1974)
Stream on Peacock
Redditor LInternationale posted that "To be alone at home, I recommend the original black christmas." There are two remakes and the 1974 film is considered one of the best Canadian horror films.
The film has a perfectly spooky location as the main characters are sorority sisters who are celebrating the winter holidays at their home when they receive a spooky phone call. They then realize that they are being terrorized by a killer. Since black christmas is a slasher debut, it's interesting to watch it and see how these common storytelling elements started.
Event Horizon (1997)
Stream on Fubo and Showtime
Responding in a thread about creepy movies to watch when hanging out at home alone, Redditor -Fapologue- wrote, "Event horizon is one of my all-time favorites."
Event horizon takes place in the future in 2047 and tells the story of astronauts trying to locate a ship that is near Neptune. The film is captivating because the audience hopes that the team will succeed. It's an atmospheric film that horror fans could watch on their own without distractions.
The Descent (2006)
Stream on Peacock
The 2006 film The Descent is about a group of friends hiking in the North Carolina Appalachians. They are brave lovers of adventure and they seem more than capable of handling any tough outdoor activity, which makes whatever situation they find themselves in all the more haunting.
For Redditor IlliniXC"Lowering was a pretty good alone-in-the-dark type movie for me the first time I saw it." It's hard not to be scared watching the characters encounter creepy named creatures.
Sinister (2012)
Stream on Peacock
Redditor Chiefontour suggested"Claim"like a great movie to watch alone and Redditor AL3XCAL1BUR added, "These movies are scary." The 2012 film features a family moving into the most intensely haunted house possible.
There are many scary scenes in Claim as Ellison Oswalt begins living in a house where a family has been brutally murdered. A true detective writer, Ellison is fascinated and begins to do more research, realizing that his own family is in grave danger and they may not make it out of this house alive.
The Sixth Sense (1999)
Stream on Prime Video
Redditor maywellflower advised"The sixth sensefor a solo movie night, which is a great idea since many fans of the genre consider it an absolutely chilling story.
Watching Cole Sear share his gift for seeing ghosts with Dr. Malcolm Crowe is equally endearing and unnerving. The characters really shine in this movie, as they talk about topics like the supernatural and heartbreak.
The Shining (1980)
Stream on HBO Max
the brilliant holds up and there's always something new to enjoy. The story of writer Jack Torrance staying at the Overlook Hotel with his family never tires, as there are so many elements for fans of the genre to choose from.
Redditor Berdahl88 wrote: "I like to watch the brilliant alone in the dark." This would definitely make the viewing experience even better. It's also fair to say that the brilliant has one of the most beloved and recognizable horror settings, because audiences love how just looking outside the hotel is enough to send a shiver down someone's spine.
It (1990)
Stream on HBO Max
While 2017 This is a pretty solid movie based on a Stephen King novel, Redditor fourth wall crisis recommended the two-part '90s miniseries for home movie night. The fan wrote: "The way Tim Curry breaks the fourth wall and seems to threaten us, the viewer, is still one of my favorite bits of cinema."
Tim Curry's Pennywise has a memorable, eerie smile that's hard not to shudder at, making him a good pick when no one else is around. It's the kind of story that feels even scarier when you're home alone thanks to this classic villain.
Silent Hill (2006)
Stream on Starz and DirecTV
silent Hill influenced other video games, and by replying in a thread about horror movies for a night at home, Redditor Lestat_24 suggested"Silent Hill,which is based on the 1999 game.
When Christopher and Rose De Silva see that their child Sharon is sleepwalking, they think it might be a good idea to go to Silent Hill, a spooky town that Sharon also dreams of. Immediately, Sharon disappears, starting an intriguing story.
It Follows (2015)
Stream on Netflix
Redditor Restoration Course said It follows "would be my rec" for a scary movie to watch when no one else is home.
As Jay Height learns what is happening to her and that she must sleep with someone to pass on the curse, it's impossible not to invest heavily in knowing if she will succeed. The film is smart and exciting, with a plot that never stops moving.
NEXT: 10 Terrifying Horror Movies As Follows You Need To See
Sylvester Stallone shares his thoughts on Creed 3's interesting story
About the Author