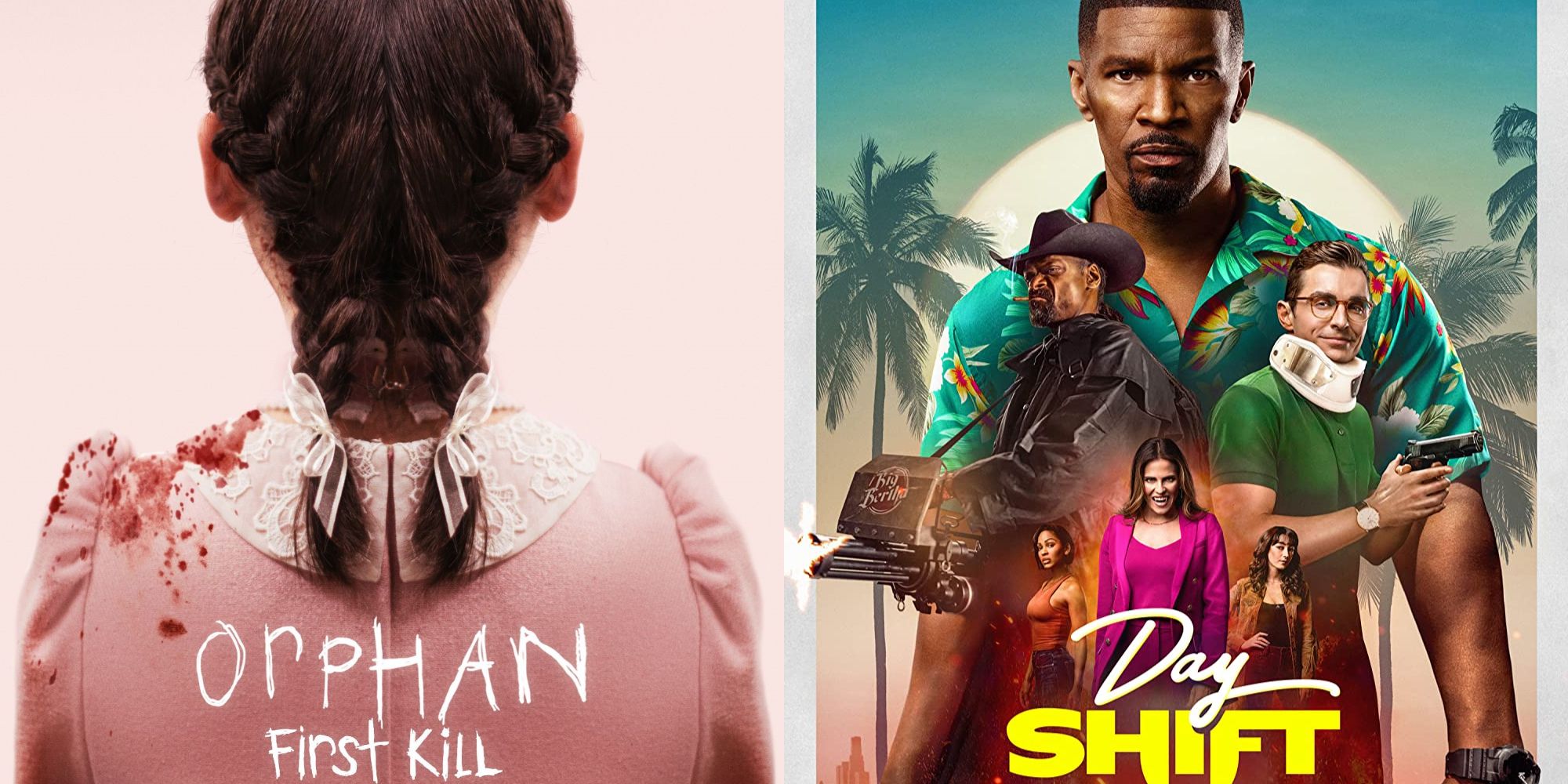 August 10, 2022 Horror releases that excite us
July 2022 was filled with great horror movies, including Jordan Peele Nope. With August now upon us, that means a new slate of movies will be hitting theaters.
The horror genre is usually busiest in the fall, but that doesn't mean great horror can't come during the summer. The films on the lineup range from highly original ideas moviegoers have never seen before to a long-awaited second installment of a beloved horror villain. From horror powerhouses like A24 and Blumhouse to indie productions, August has a lot for horror fans to look forward to.
Allegory – August 1
Allegory is a monster horror movie that is exclusive to Shudder and stars Krys Fox, John Ennis and Bryce Johnson.
Related: Top 10 Best Horror Movies Of 2022 (So Far) According To Ranker
The film follows the lives of troubled artists as their paths are all intertwined when their insecurities turn into real demons and monsters. Shudder is known for having some really scary original movies. Based on the trailer, the film appears to be a monster movie mixed with physiological horror.
Body Body Body – August 5
Body Body Body is a black comedy/horror film distributed by A24. The cast is headlined by Rachel Senott, Amandla Stenberg and Pete Davidson. The film follows a group of friends who party together in a remote mansion. Everything goes wrong, however, when they decide to play a murder mystery game called Bodies Bodies Bodies.
They have to figure out how to survive the night after real bodies start to appear. The trailer features comedic moments with satire aimed at a Gen Z audience. A24 is known to be scary, so Body Body Body should be no exception.
Prey – August 5
Prey is a horror/sci-fi film and a Hulu Original. The film stars Amber Midthunder and Dane DiLiegro and is about Comanche warriors who protect their family from an alien invader who hunts humans for fun.
The trailer doesn't let the viewer get a good look at the alien, but it does seem to have similarities to the alien from Predator, and the alien horror genre is filled with classics that this film could take inspiration from. The alien horror movie is unique to the genre in featuring otherwise underrepresented native actors and is definitely a movie for horror fans to watch.
Resurrection – August 5
Resurrection is a psychological horror film that deals with trauma and stars Rebecca Hall and Tim Roth. The film is about a woman who has to deal with past demons when a figure from her past appears.
Related: 10 Hidden Gem Horror Movies Available To Stream On Shudder
The trailer does a good job of not revealing too many plot details, but it looks like Roth is playing an old villain from Hall's life. The horror seems to be more suspense-based than gore-based, making it ideal for fans of psychological thrillers who don't like graphic blood and guts.
They – August 5
They they is a slasher horror film co-produced by Peacock and Blumhouse. The film stars Kevin Bacon and Theo Germaine and follows a group of teenagers in a conversion camp terrified by a masked killer.
According to the trailer, the scares come from both the killer and the gruesome techniques of the camp leader, played by Bacon. The film is a unique chance to see Bacon in a villainous role and the premise is also new to the genre.
Day shift – August 12
day shift is an action horror film about the hunt for vampires and stars Jamie Foxx, Snoop Dogg and Dave Franco. The film about a father who tries to support his daughter by hunting vampires.
The horror and action seem to work well here with beautifully choreographed action scenes and well-executed body horror surrounding the vampires. All of that mixed in with a bit of humor should make it a hit for Netflix.
Beast – August 19
The beast is a survival horror film distributed by Universal Pictures and stars Idris Elba, Sharlto Copley and Iyana Halley.
Related: 10 Most Disturbing Horror Movie Deaths According To Reddit
The film follows a family that travels to South Africa where they are hunted by a wild lion while the family is trapped in the jungle. The trailer shows plenty of scares and attacks from the lion, but at its core, it appears to be a movie about family, giving the film some heart-to-heart with the scares.
Orphan: First Murder – August 19
Orphan: first murder is the prequel to the 2009 film Orphan. It stars Isabelle Fuhrman, Julia Stiles and Rossif Sutherland and talks about the character of Fuhrman and how she pretends to be the missing daughter of a wealthy American family.
Nostalgia for the first Orphan the film can be seen in the trailer and the series is an interesting spin on the slasher genre. the original Orphan the film is a cult classic that has a huge following, so this film will surely do well at the box office.
The Invitation – August 26
The invite is a horror-thriller directed by Jessica M. Thompson that adds to the gothic horror genre and stars Nathalie Emmanuel, Thomas Doherty and Stephaine Corneliussen.
The film tells the story of a young woman who accepts an invitation to attend a wedding. She then begins to notice strange things about marriage and family. The trailer shows Emmanuel's character realizing that she must escape or be trapped there. Viewers can expect a mix of jump scares and physiological horror here.
Barbarian – August 31
Barbaric is a horror-thriller film directed by Zach Cregger and starring Georgina Campbell, Bill Skarsgard and Justin Long. It's about a woman who shows up at her Airbnb to find that someone is already staying there. She soon discovers that it is not what it seems.
The trailer doesn't tell the viewer much about what's going on except that there's a series of tunnels under his Airbnb. Bill Skarsgard is no stranger to horror, having played Pennywise in the revival of This, so fans of the actor surely will. flock to this version at the end of the month.
Next: 10 Best Horror Movies About Hotels According To Reddit