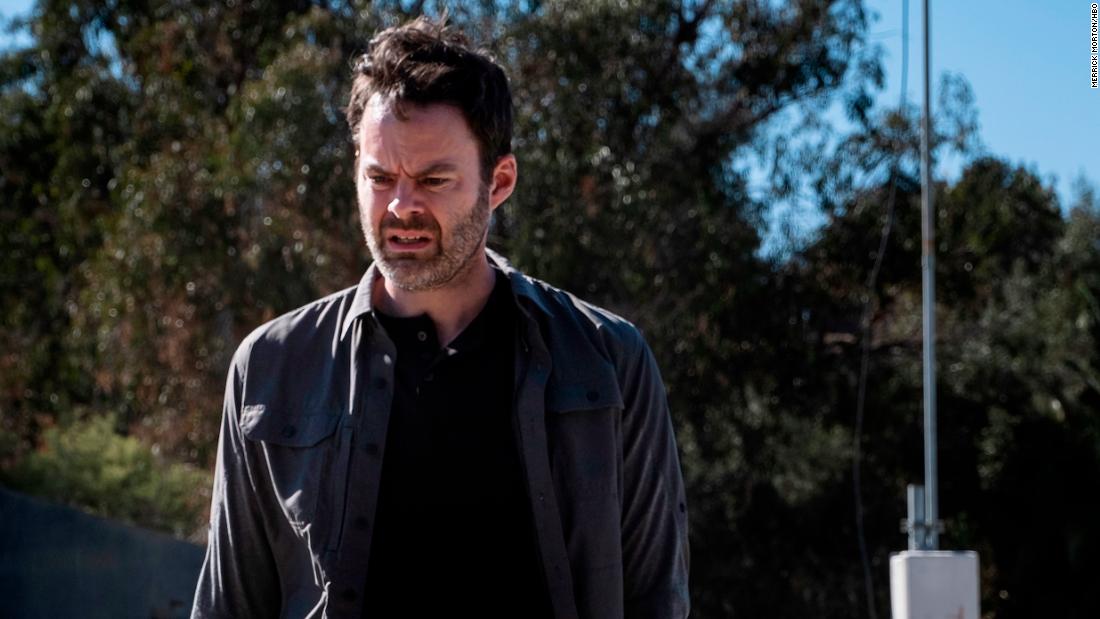 'Barry' Season 3 Review: Bill Hader Reloads For The HBO Show's Crackling Third Season Without Missing A Beat
Star co-creator Bill Hader (who directed the first two episodes, with the next two by co-creator Alec Berg) has given himself the role of a lifetime as a hitman who discovers an unexpected passion for the theatre; alas, he continues to be dragged into his past, in part because he's good at it.
After a shocking end to season two nearly three years ago, Barry finds himself under suspicion of murder (correctly) by his former acting coach, Gene Cousineau (Henry Winkler, once again sensational), creating a serious dilemma for the main character given his weakness for the guy.
Barry's girlfriend, Sally (Sarah Goldberg), meanwhile, is enjoying unexpected success, having created and starred in her own TV show, though the gig entails considerable pressure and major hassle, from network interference to a co-star concerned about Sally and Barry. love relationship.
Finally, there's Barry's other world, one occupied by colorful personalities like his former master Fuches (Stephen Root), a biped as amoral as ever, and Chechen mobster Noho Hank (Anthony Carrigan), who has a relationship secret that complicates his life.
Both Hader and Winkler won well-deserved Emmys for the show, but the cast is top-notch from top to bottom. Indeed, Hank might be the funniest "Fargo" inhabitant of the "Barry" universe, happily saying things like "Guess who was questioned by the police today!" with childlike enthusiasm.
Reminiscent of "Breaking Bad," the writing staff of "Barry" excel at pushing characters into seemingly impossible situations, then cleverly concocting last-minute escapes, all while figuring out if redemption is possible for someone. with Barry's killer resume.
While the show's satire of Hollywood hardly explores new horizons, combining that with Barry's day (or sometimes night) job creates a spin around those eccentricities that kind of refreshes the doublespeak. of the network and "Love your work" with pleasure.
While the nagging question of how long "Barry" can continue to find plausible ways to expand the story remains a legitimate concern, so far when it comes to shifting Barry's focus to new targets, so far, producers have not yet missed.
Speaking of balance, "Barry" returns with a dark and eerie companion in the form of comedy "The Baby," a British limited series that takes parenthood into the realm of horror.
Natasha (Michelle De Swarte) is a single woman whose life is turned upside down when a baby literally falls into her arms, bringing with it much bad luck and misfortune.
Who owns it? Is there anything mystical or malevolent in this? And can Natasha get rid of the little thing before it kills her (somehow)?
These questions are intriguing, not that the eight-episode limited series (a co-production of HBO and Sky in the UK), six episodes, seems very eager to answer them.
Instead, "The Baby" moves forward, adding a perverse twist to the idea that a child can ruin someone's life. If that doesn't sound particularly appetizing to parents periodically convinced their babies are out to get them, then the devil seems to be in the details.
Season 3 of "Barry" and "The Baby" premieres at 10 p.m. and 10:30 p.m. ET on April 24 on HBO, which, like CNN, is a unit of Warner Bros. Discovery.