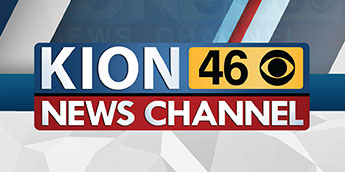 'Doctor Strange' stays atop box office as 'Top Gun' looms – KION546
By ANDREW DALTON
AP Entertainment Editor
LOS ANGELES (AP) — Doctor Strange and His Multiverse may have lingered a little longer at the weekend box office as Tom Cruise and "Top Gun" wait in the wings.
Marvel's 'Doctor Strange in the Multiverse of Madness' was the weekend's highest-grossing movie for the third week in a row, grossing $31.6 million in 4,534 North American theaters, according to studio estimates released Sunday. .
"Downtown Abbey: A New Era" made a good debut for Focus Features with $16 million from 3,820 theaters, but there was no real blockbuster competition for "Doctor Strange."
That's about to change with the long-awaited and long-delayed release of "Top Gun: Maverick," the sequel arriving next week over Memorial Day weekend, 36 years after the original hit and cultural landmark.
It flies amidst a dizzying hype.
Cruise rocked the film festival in Cannes, France, on Wednesday with a whirlwind appearance for the film's European premiere that included a flyby of French fighter jets and an honorary Palme d'Or.
But while the world waits, 'Doctor Strange in the Multiverse of Madness' broke the $800 million mark in worldwide grossing, surpassing 'The Batman' to become the highest-grossing film of the year.
Released by Walt Disney Co. and directed by Sam Raimi, "Doctor Strange 2" benefited from being the first Marvel movie to follow "Spider-Man: No Way Home," in which Benedict Cumberbatch's wizard played a central role. .
It also builds on the popular Disney+ series "Wandavision" and contains a number of cameos that fans didn't want to spoil.
Holdover family films "The Bad Guys" and "Sonic the Hedgehog 2" took third and fourth place. Universal's "The Bad Guys" added $6.1 million in its fifth week. "Sonic 2" grossed $3.9 million in its seventh.
Director Alex Garland's folk horror thriller "Men" has grossed $3.3 million for production and distribution company A24.
Meanwhile, "Everything Everywhere All At Once" is still going strong even after nine weeks of release. The A24 film took in an additional $3.3 million, down just 6% from the previous weekend, bringing its total box office receipts to $47 million.
Estimated Friday-Sunday ticket sales at US and Canadian theaters, according to Comscore. Final national figures will be released on Monday.
1. "Doctor Strange in the Multiverse of Madness," $31.6 million.
2. "Downtown Abbey: A New Era," $16 million.
3. "The Bad Guys," $6.1 million.
4. "Sonic the Hedgehog 2," $3.9 million.
5. "Men", $3.3 million.
6. "Everything, everywhere, all at once", $3.1 million.
7. 'Fantastic Beasts: Dumbledore's Secrets', $1.9 million.
8. "Firestarter", $1.9 million.
9. "The Lost City," $1.5 million.
10. "The Northman," $1 million.
___
Follow AP Entertainment writer Andrew Dalton on Twitter: https://twitter.com/andyjamesdalton