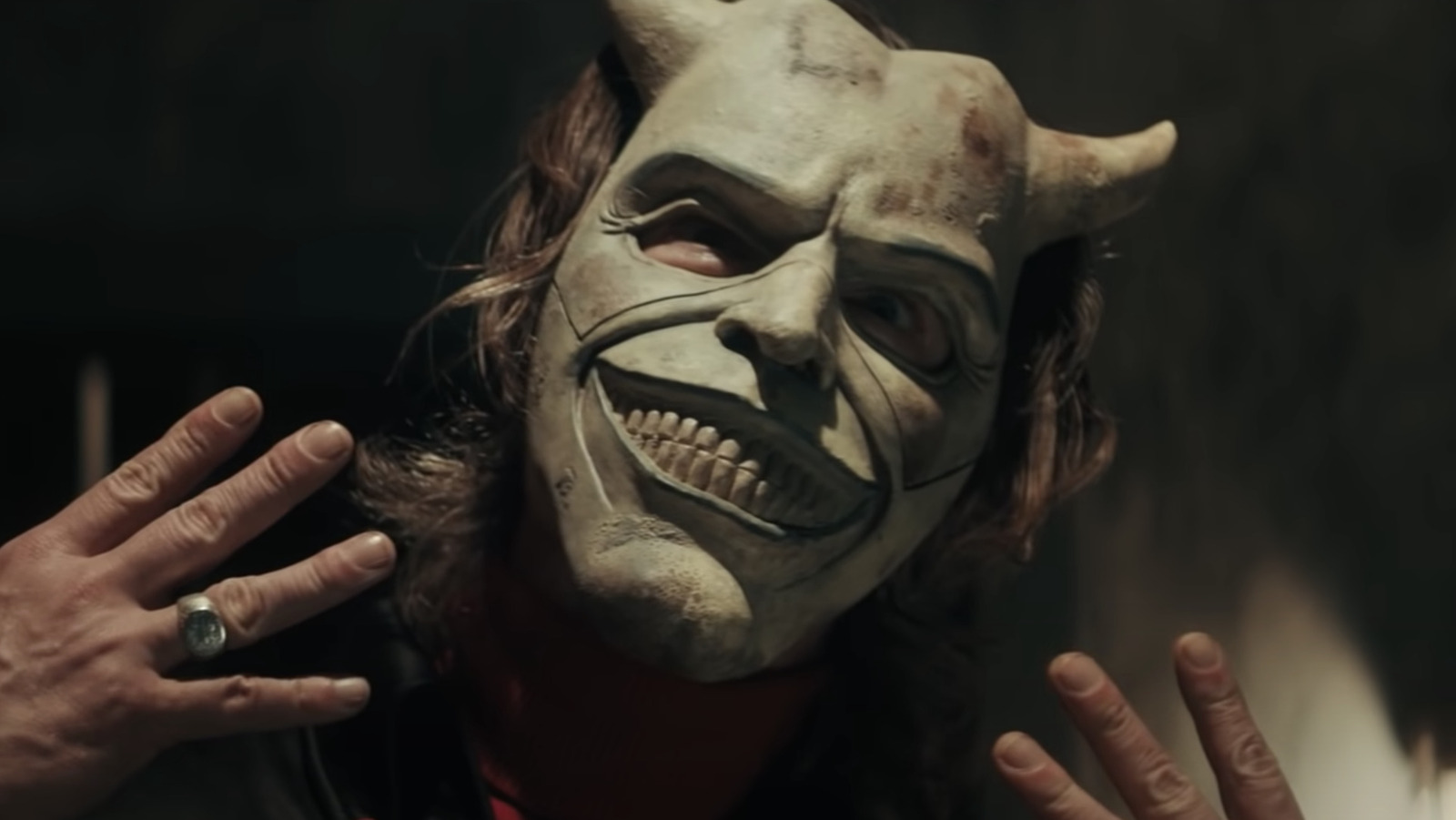 Ethan Hawke's black phone mask was designed by horror legend Tom Savini
Even with the master of prosthetic effects on board, production still struggled to capture the nuances of Savini's original design. On paper, that's one thing; doing something tangible and wearable for the actor is another. "We had a solid two months just rejecting the things they sent me," Derrickson told Empire. "I continued," It must look exactly like Tom's work. "It was much more difficult than I expected."
Derrickson knows the importance of a terrifying villain face in horror footage. His own 2012 effort, "Sinister" – a feature film, by the way, co-written with frequent collaborator C. Robert Cargill and starring Ethan Hawke – features a pagan figure and soul eater named Bughuul ( Mr. Boogie, if you're mean) whose face has the suggestion of eyes and a mouth, but is clearly malicious and out of this world.
Sometimes these looks can just come together, like when an 11th hour change was made to a William Shatner mask to create the slasher icon The Shape, aka Michael Myers from the "Halloween" franchise. But for most modern filmmakers telling a frightening story, such cinematic miracles cannot be left to chance. In this case, Savini is not a bad artist to have around.
"The Black Phone" hits theaters on February 4, 2022.