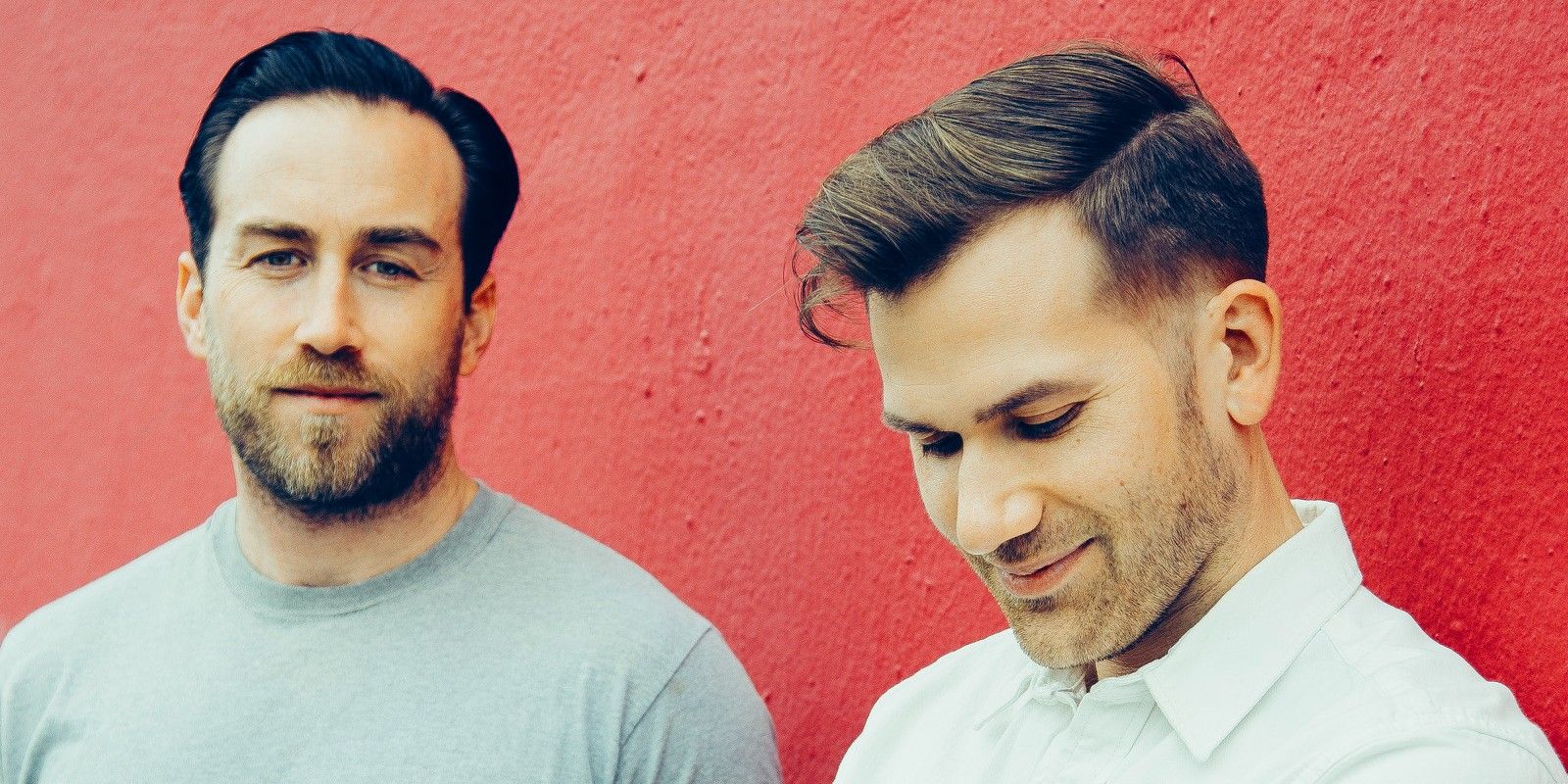 Extracurricular writers dive into their body horror story
Anthology series, whether TV or comedy, allow writers to swing for the fences in a very limited space. While this format can be challenging, a well-done anthology will feature some of the most unique standalone stories. And Skybound Presents: After School is about to do just that with its debut issue, which features the story "Spineless," available in stores now.
Written by Justin Benson and Aaron Moorhead alongside artist Greg Hinkle, "Spineless" follows a teenage girl as she struggles with school. His parents got him a dog to help him through these difficult times. however, he turns out to be an abnormal pup, setting up a short story that will appeal to fans of aliens and body horror. In honor of the release of Skybound Presents After School #1, CBR spoke with Benson and Aaron, who primarily deal in film and television, including Moon Knight and Loki Season 2 – about their first comic, working with Hinkle, and working in a new medium.
RELATED: Titan's Sexy Spy Thriller Gun Honey Returns for New Season (EXCLUSIVE PREVIEW)
CBR: Initially, you have been working together for a long time. How is it to work together? What makes you two such good partners in crime?
Justin Benson and Aaron Moorhead: It feels much more like a friendship and a dating session than a business partnership. Writing this comic together was a loose process at Justin's dining room table as the LA sunlight warmed our hands at the keyboard for just a few days. Of course, we mostly talked about it like it was a movie because that's the language we speak. We both have this mutual conviction that the other is a genius, so when ideas fly, it's madness for two.
Even minor disagreements pass off as ideation, so we never feel like the other is trying to steal something from you. We just build ourselves to be as wild as possible. Storytelling in this world needs so much more weirdness, and After school challenged us to challenge each other to make the strange worse.
How was your collaboration process with Greg Hinkle?
Good God, it was so easy. He understood our framing instincts and also, God bless him, helped us translate our ideas into things that actually worked for our first comic. Our written material that we gave him because the script was very prescriptive and dense (twice as long as the comic itself), but although he delivered it with the precision of a sniper, we would also say that he still offered us so many good surprises from his experience. We hesitate to call him mere talent, as that might imply that he didn't become so talented through endless hard work, but is God so talented.
You have both worked in television, including both Moon Knight and the next Loki Season 2. What are the main differences between bringing a story to life on screen and in the comics? What are some of the biggest similarities?
First, performers are everything to us in cinema. We follow their instincts when shaping our films. In comics, the voice in the reader's head is the interpreter, so it becomes a whole different set of neural pathways when you design the story. Second, there is no visual budget in comics. It costs as much to draw a forest as it does to invade a space army. In indie movies especially (but it happens in Marvel stuff, too, we swear), the practicalities of your boundaries place limits on where your mind can wander. Honestly, it might work for the best, but you have to look into the format.
RELATED: Barbaric's Michael Moreci & Nathan Gooden Get Into the Action
Specifically, how does working with horror on screen compare to working with horror on the page?
Again, we're going to be far too pragmatic about the answer here. There's a reason no one has knocked down the king of practical special effects in film – [John] Carpentry The thing. At the time, there would be an entire unit dedicated for months to meticulously shooting these hands-on FX gags of tentacles and gore. It holds today. Nowadays, for many reasons, it is almost impossible to spend this kind of time and money, and these thinner elements are either minimized or relegated to visual effects (made mainly by artists who work hard on computers , as opposed to practical effects, which are things that are actually created and shot on set).
We use both tools in our films. To fully understand them when they are at the center of the story, it takes a lot of time and money. In the comics, you just need the brilliant mind of Greg Hinkle to interpret those gross things you make up. So we leaned into our love for big practical effects on the page that we rarely have the budget for on a movie.
By focusing on After schoolwhat appealed to you the most in this anthology project?
No one had asked us to write a comic before. We always wanted it. We would have said yes to anything. We love graphic novels and comic books. Anyone reading this, if you have a readymade comic anthology that only needs writers for one issue, please ask us.
Why Your Comic "Spineless" Fits Well With Skybound Presents: After School?
We admit that we first found it, conceptually, a bit cheesy to make a parable of morality, but we were just closed-minded. All of our films are allegories for one theme or another, and there's no reason we can't explore the idea of ​​trust here. It's more on the surface in After school than most of our other work, but that didn't stop us from having fun getting to know Nora and Janie. We are also both totally obsessed with dogs. Doing a comic about an alien dog was an instant slam dunk.
RELATED: Wonder Woman: Evolution: Stephanie Phillips Talks Taking Diana To New Heights
What was the inspiration for "Spineless?"
It was basically about combining several ideas, one of the horrors of nature and the other very charming things about our species. First, there was inspiration from those parasitic wasps whose larvae take over spiders and make them build an unusual kind of web that acts like a cocoon. So basically, [they're] owning another species to create some sort of vessel, more or less what our alien visitor does here.
Then there was the idea that all of us, like Homo sapiens, tend to anthropomorphize our pets. So if they were animated by some malevolent non-terrestrial entity, we would probably be blind and snuggle up in our beds with them, ignorance being a sweet bliss. Then there was the idea of ​​a dog that could make our coffee…
What were you most looking forward to seeing illustrated from your screenplay?
The image of Janie with coffee in the kitchen with a cigarette hanging from her mouth; it was basically the first image that we discussed and which has remained the one that is kind of the tonal thesis of the story. Also obviously it's a huge reveal for Nora, but we all sort of get along with Janie at this point… Like, who hasn't been caught in the kitchen with a spoon dipped in Halo Top at four o'clock in the morning ?
RELATED: Cullen Bunn Delves into the Surreal World of Parasomnia: The Dreaming God
"Spineless" isn't afraid to use gore and body horror, so what about those horror elements that you particularly liked? What does he bring to this story?
Again, a lot of it was just the lure of being able to go wild with footage that couldn't be done without production methods and budgets that just aren't really available in science filmmaking anymore -fiction/horror.
"Spineless" ends with a shocking twist. If you had the chance to develop this story, what would you like to explore next?
We've probably seen everything Janie's meat planet has to offer in this brilliant panel from Greg, so obviously this should be an existential drama about dog Janie dealing with the deep guilt of what her material body did then that he was possessed by a parasitic inter-dimensional alien.
But seriously, really any concept that would make it possible to aim to write comics like Alan Moore or Neil Gaiman – basically given the privilege of trying to use the medium in a way that's both literary and achievable only in the medium him -same.
What excites you about this anthology in general?
See some of the boldest voices in independent cinema today run wild with their imaginations.
Skybound Presents: Afterschool #1 is on sale now from Image Comics and Skybound Entertainment.