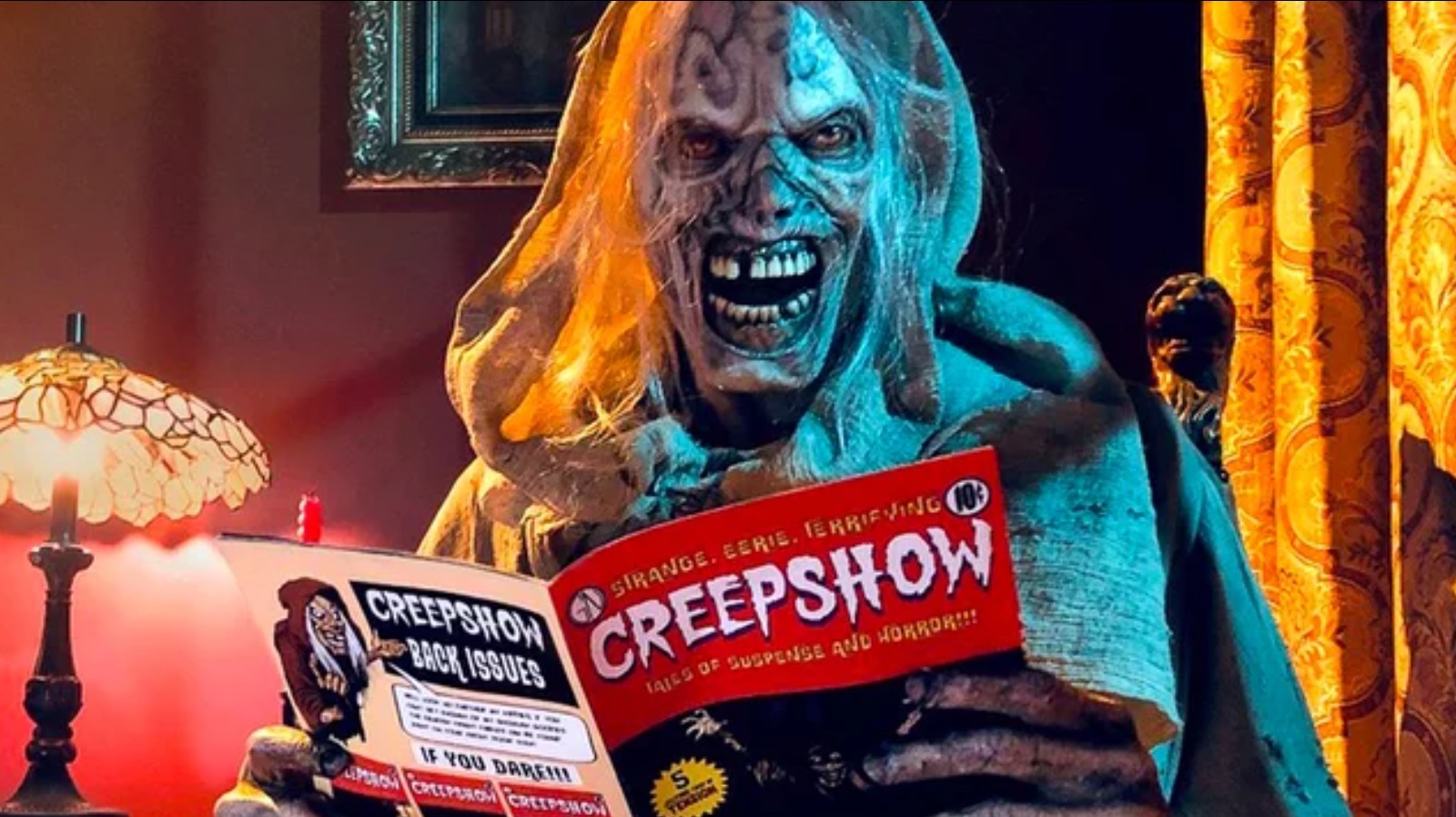 From Script To Scream Making-Of book coming in October; See exclusive images here
The new book from Titan Books and AMC Networks Publishing will be available just in time for Halloween, but in the meantime, here's an exclusive first look at some of the spooky and entertaining treats it contains.
In a storyboard (above) of Rob Schrab's World War II story "Bad Wolf Down," the second episode of Shudder's "Creepshow," fans can see an impressively illustrated scene plan featuring scene a werewolf ripping out a soldier's jawbone. Along with the well-developed cartoon outline, the two-page spread also sheds light on the effects that went into making the scene, from a handy werewolf glove to a war-torn building added in post.
Another page of the book shows the hard work that went into creating Bob, DJ Qualls' alien persona that Clark discovers in the other segment of episode two, a chapter led by Nicotero titled "The Finger". Multi-angle photos of Bob reveal the creature's fantastical design, while the opposite page details the intricate puppet rig that brought Bob to life. Prince's comment reveals that no part of Bob was CGI, rather he was a combination of a stop-motion puppet and a puppet on a rod.
Other photos from the book provide a behind-the-scenes look at The Creep's early days, starting as a walker on the set of "The Walking Dead," and one of the "Creepshow" monsters with Nicotero in his clutches. In a statement, the showrunner of the series shared his excitement for the new book saying:
"I grew up exhausting my fingertips browsing through books on the making of my favorite movies. I was eager to learn behind-the-scenes secrets, so I'm thrilled to be able to present a glimpse into the making of this epic show!"
The hardback edition of "Creepshow: From Script to Scream" will be available in stores and on AMCNP.com for $49.99 on October 25, 2022.