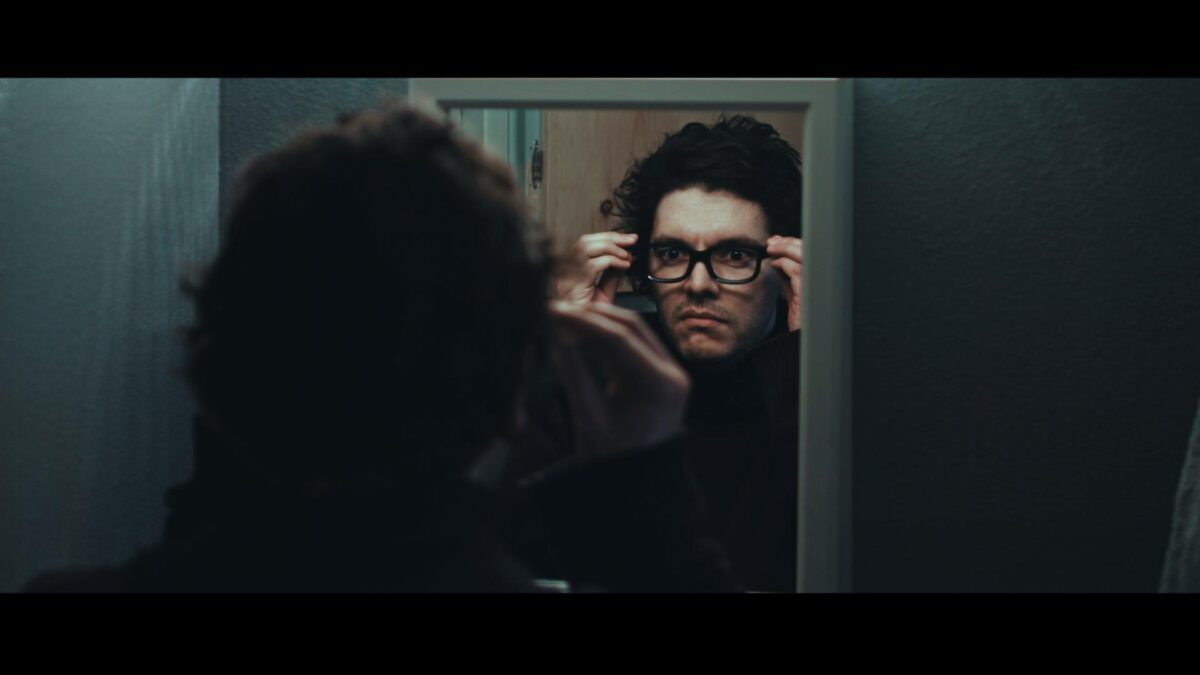 Interview with John Charles Gerald: his six-year journey to create "Johnny"
Taking over six years to complete, Johnny is the deeply personal psychological thriller conceptualized and directed by John Charles Gerald. Brave enough to share the trauma he endured during his formative years, Gerald created a low-budget art equivalent of a big-dollar therapist's couch with Johnny and addresses themes of abandonment, abuse, self-hatred and loneliness.
We were delighted to speak with John Charles Gerald about his film and the cathartic values ​​of creativity.
PopHorror: Taking many years to complete, your film, Johnny, must have been a huge commitment both emotionally and creatively. Were there times when you found yourself doubting whether you could finish this business?
Jean Charles Gerald: Yeah, I can almost guarantee it happens to every filmmaker at some point. Making a film is a very difficult task, especially when you have little help. It took me six years to make the movie, so the thought of not finishing it, especially towards the end, was pretty scary.
PopHorror: To be honest, I postponed the viewing Johnny for some time. The synopsis alone struck a chord, and I dreaded immersing myself in your film. I can empathize with you and the character of Floyd through my own personal experiences growing up, and Johnny definitely unpacked heavy crap. Was it a necessary cathartic experience for yourself?
Jean Charles Gerald: It was definitely a cathartic experience. It's like painting a traumatic event with sound and movement. When I see viewers who sympathize with Floyd, it immediately reminds me how much the movie was worth. Getting a message to the other side is all it takes to make movies. If there is no message in a movie, why bother? We have this privileged power of communication as filmmakers.
PopHorror: It took you months to build the puppet featured in Johnny. I read that you had extensive experience in audio engineering among other talents and expertise, but where did you acquire the knowledge to build such an impressive and capable puppet?
Jean Charles Gerald: I had no idea how to build a puppet, but I was desperate, so I dove into it without having a clue. It just shows how, if you really want something, you can achieve it. All you need is a little desperation, research and sickening discipline.
PopHorror: The horror genre seems like a natural fit for telling this kind of story. Have you always been a fan of horror and the more subjective side of storytelling?
Jean Charles Gerald: To be honest with you, I haven't really been a fan of horror, but I have been a fan of subjective storytelling filled with subtext. When I made this film, I wasn't thinking about horror at all. I was just telling my story in a different way that ended up accidentally moving quite comfortably into the horror genre. I was thinking more of something like The Machinist Where Donnie Darko which for me is not really a horror. For me, these are more psychological dramas.
PopHorror: What do you hope audiences leave after living Johnny?
Jean Charles Gerald: I like this question. First, if audiences can sympathize with my film, then I feel like I've hit a home run. If they don't, I hope they come away with an eye-opening experience on this global topic. Many people take abusive experiences with them to the grave. It can rot you inside and change your behavior as a human being. Although it's not easy at all, the best thing a victim of abuse can do is to tell someone about it despite the bullying tactics the abuser used to silence the victim.
PopHorror: A lot of time and effort has gone into making your film. What are some of your proudest moments, Johnny?
Jean Charles Gerald: I was proud each time after editing, knowing that I had accomplished something big and memorable with a powerful message that will trigger a reaction in someone's life. Don't stay silent! Speak out!
PopHorror: If you could schedule a double feature in your local Drive-In, which two films make your bill and why?
Jean Charles Gerald: I would take my son to the double drive-in when he was a teenager and make him watch Born July 4 and right after, Requiem for a dream, which would assure me that he will never join the army and/or do drugs after seeing these two films.
We would like to thank John Charles Gerald for his time. Johnny is currently available to stream on Amazon HERE.
Check out the trailer below!