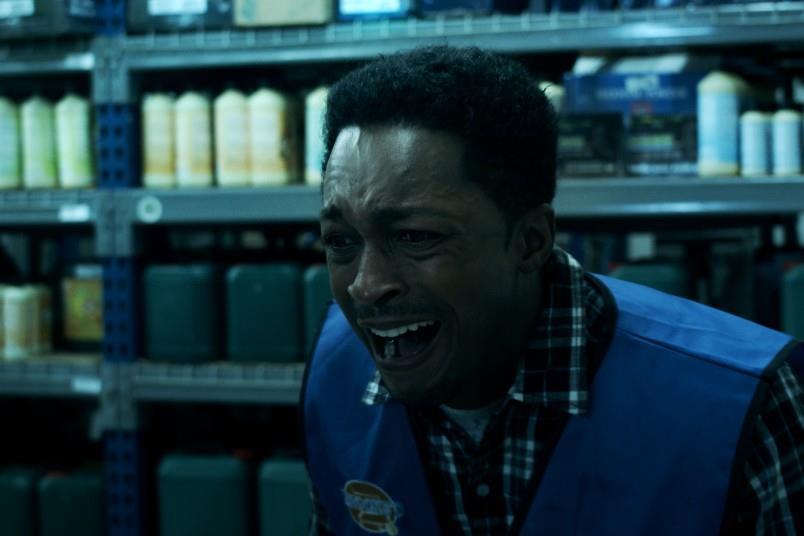 MPX and Deskpop Reach North American Deal at Cannes on 'Human Resources' Thriller (Exclusive) | New
Film exchange (MPX) has licensed North American rights to the thriller Human Resources to Deskpop Entertainment as part of an agreement concluded during the Cannes market.
Hugh McCrae Jr. stars in the NBD Productions feature film as an anxious young employee who uncovers a shocking mystery at a small-town hardware store. The discovery leads to a battle with terrifying forces lurking behind the walls.
Braden Swope makes his directorial debut from a screenplay he co-wrote with Evan Swope, with additional story by Chris Kelly. The cast includes Sarah José, Anthony Candell and Tim Miseradze.
MPX SVP of Acquisitions and Sales Ryan Bury negotiated the deal on the filmmakers' behalf with Deskpop Entertainment VP Mat Levy.
"Human ressources is a sleek, modern horror-thriller that Braden and his team crafted to perfection in their feature debut," Bury said. "There's no doubt audiences will identify with the tone of the workplace thriller and we can't wait to see the film take shape at the genre classic level."
"It's so rare that we watch a movie and know within minutes that it will be a game-changer for the horror community and beyond," Levy said. "Amazing talent both on and off screen that is easily going to be the next big thing. After a few dark years, it's simply time to have fun again and we couldn't be more excited to share this audience-pleasing gem (and admittedly our favorite Cannes acquisition) with an audience that deserves a real substance with its scary jumps.
Swope added, "I can't wait for audiences to see a fresh take on the horror genre, one that takes you through relentless twists and turns while keeping a heart at the heart of the film. People will fully understand the anxieties our protagonist is forced to cope, and more than that, they are going to have a lot of fun being pushed on the mysterious and terrifying journey with him.
MPX continues to represent worldwide rights.