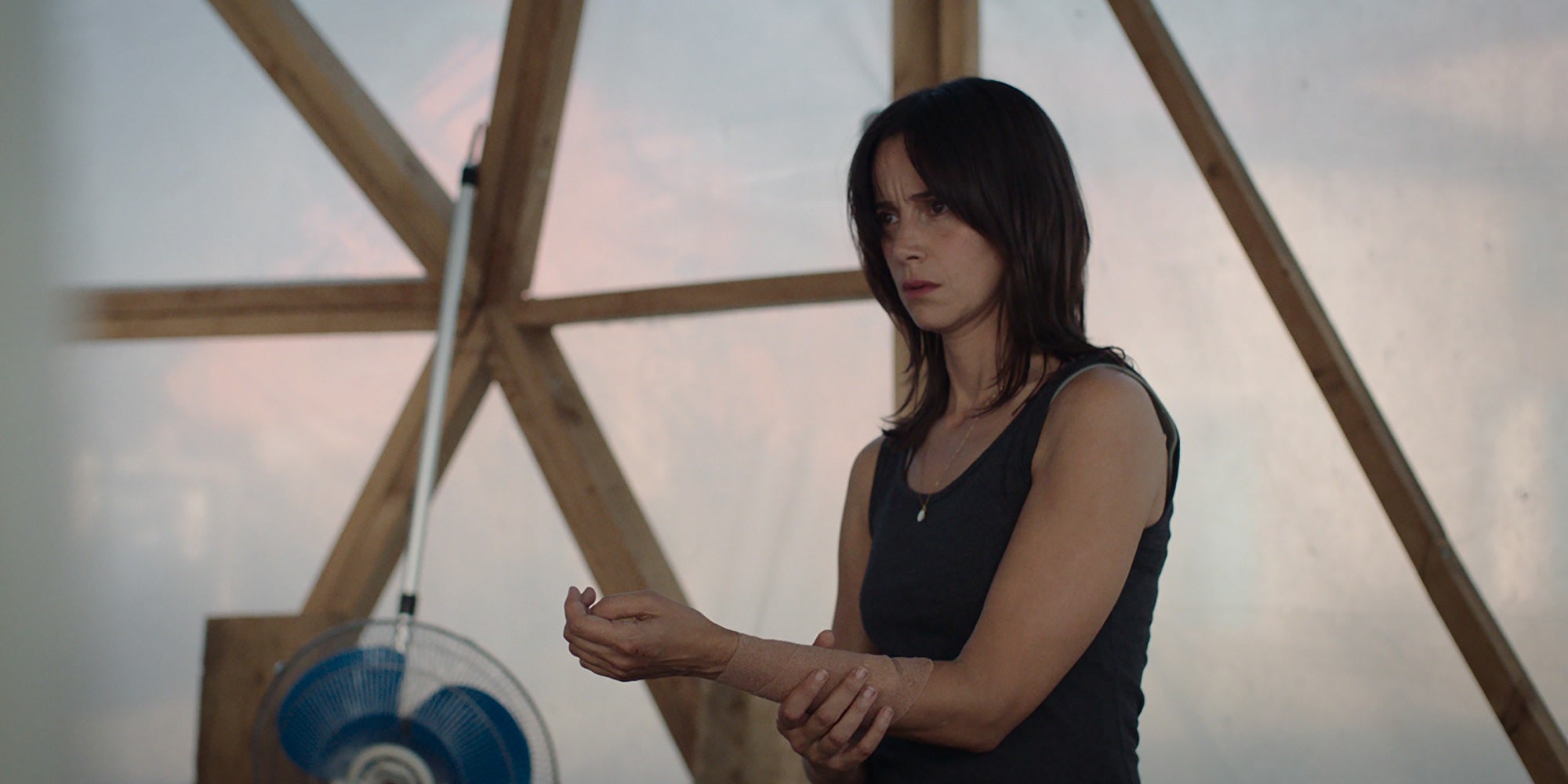 Netflix horror movie 'the Swarm' is incredibly creepy
Located in an idyllic French farmhouse, Swarm is, metaphorically speaking, about the horrors of running a small business. In a more literal sense though, it's about being eaten alive by an invasion of bloodthirsty grasshoppers. A captivating little horror story for all cottagecore fantasies.
Swarm
RELEASE DATE:
August 6, 2021
DIRECTOR:
Just Philippot
DIFFUSION:
Netflix
Set on a small French farm, this indie horror film takes the stress of starting a small business… and adds extra tension by introducing an invasion of flesh-eating insects.
Suliane Brahim plays Virginie, the stressed single mother of two children: teenager Laura (Marie Narbonne) and Gaston (Raphaël Romand), seven. After the death of her husband, Virginie tries to make a new life for a locust by raising the insects in an enclosure that looks like a greenhouse.
The case is not going well. Despite their high protein content, locust foods are not a lucrative market. Virginie is not a very efficient salesperson either. Faced with the likelihood that her locusts won't lay enough eggs to generate a profit, she becomes short-tempered and reckless, starting fights with potential clients and angering her teenage daughter. But Virginie then comes across an unexpected solution. When grasshoppers eat human blood, they become incredibly, with profit productive.
It's easy to imagine a brilliant American version of Swarm, involving a lot more screaming and running. But the director Just Philippot works squarely in the European area of ​​independent cinema. The teenage characters look and act like real teenagers. There's a complicated family dynamic involved. The first half of the film is straightforward drama, increasing tension around Virginia's seemingly doomed business venture. She makes bad decision after bad decision, rejecting help from her unreasonably friendly neighbor Karim (Sofian Khammes). When the sci-fi / horror elements come into play in the second act of the film, they are all the more effective because the setting feels so real.
Swarm works perfectly as a simple monster movie, reveling in the goosebumps of the flesh-eating bugs. Not for the faint hearted, but neither is it an outright gore festival. However, what really makes this movie memorable is the work of the characters. The locust farm of Virginia offers a unique setting and Suliane Brahim offers us a fascinating protagonist to watch (even to love). Obsessed with the expansion of the farm, her ambitions demand a veritable tribute of blood. You could read this as an allegory of modern capitalism, but it's also a classic of the horror genre: a character who willfully ignores his self-preservation instinct and pays the price for it. (The fact that blood-drinking locusts "get bad" isn't, I think, a real spoiler.)
Released on Netflix without much fanfare, this small but effective horror film is well worth a look.
---
More essential cultural readings
---
* First published: August 6, 2021, 12:48 p.m. CDT
Gavia Baker-Whitelaw

Gavia Baker-Whitelaw is a writer for The Daily Dot, covering geek culture and fandom. Specializing in science fiction films and superheroes, she also appears as a film and television critic on BBC radio. Elsewhere, she co-hosts the pop culture podcast Overinvested. Follow her on Twitter: @Hello_Tailor