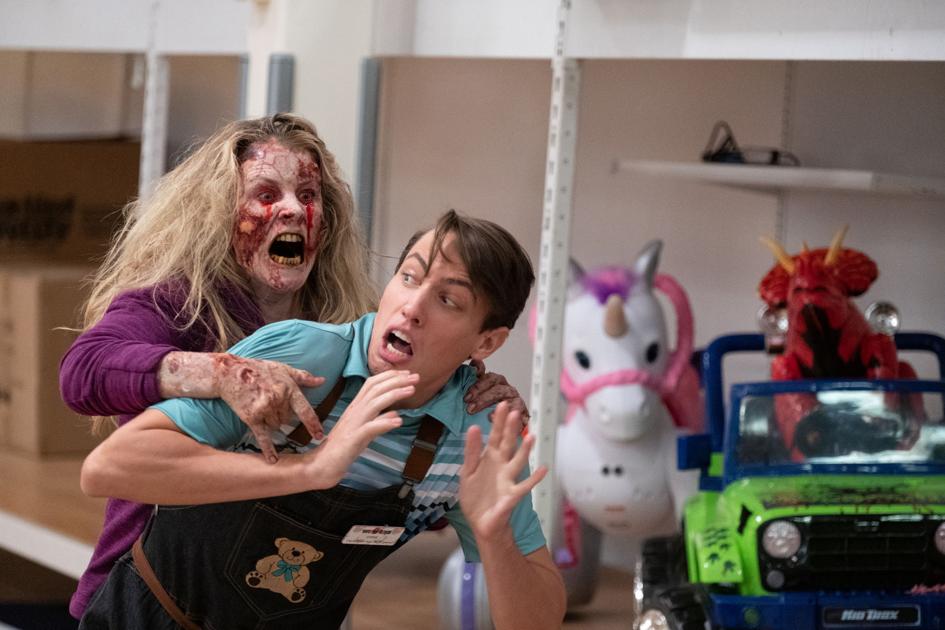 New Regional Director Film Captures Comedic Horror Of Black Friday Shopping | Stories
Casey Tebo's new film captures the anticipated chaos of the busiest shopping day of the year with a unique twist.
"Black Friday" is a hybrid genre film starring Devon Sawa, Ivana Baquero and Bruce Campbell. It premieres November 19 in limited theaters, but not in that area, and will be available to stream on November 23.
A horror comedy, it follows "disgruntled toy store employees who must not only survive working on vacation, but also survive customers who turn into monsters," said Tebo, a Freetown native who lives in the city. Bridgewater area.
Tebo became interested in the screenplay, written by Andy Greskoviak, after discovering it two years ago.
"I read so many scripts and fell in love with his story. It was gory and fun and slightly wacky, but he also had a lot of heart," Tebo said in an interview with SciFiPulse's Nicholas Yanes earlier this this month.
Filming for "Black Friday" began in mid-November 2020 and took place entirely in Massachusetts. Much of it was filmed in the vacant Babies R 'Us store next to Target on Route One in North Attleboro.
Two scenes were shot in Raynham in two houses of Tebo's friends.
"Shooting during COVID-19 has been very difficult," Tebo said, recalling the added challenge of working while wearing masks and ensuring proper COVID protocols were followed on set.
In particular, Tebo recounted a case where a COVID test was not performed correctly, and the set had to be shut down for a day to keep everyone safe.
"We also couldn't use anything artificial like smoke or smog on set because COVID protocols didn't allow us to, and that was a major problem," he said. declared.
The most difficult part of the shoot, however, happened on the rooftop of the late Babies R 'Us, he said.
Despite these challenges, filming only lasted about a month and ended in mid-December 2020, just before Christmas.
"My favorite part of creating 'Black Friday' was just being creating and working with Andy, Bob Kurtzman, and a lot of actors and actresses, like Bruce Campbell and Devon Sawa," Tebo said.
He previously directed "Barely Legal" (2020), "Steven Tyler: Out on a Limb" (2018) and "Happy Birthday!" (2016) and also worked as an associate producer for the 2019 narrative feature film "Changeland".
"I'm currently working on a comedic thriller about a grandmother who gets possessed and turns into a character like John Wick – I'm really excited about this one," Tebo said.
"I want to try and make as many films as possible in Massachusetts," he added.
"Black Friday" will be available to stream from Tuesday, November 23 on iTunes, Amazon, Vudu, Comcast and Time Warner.