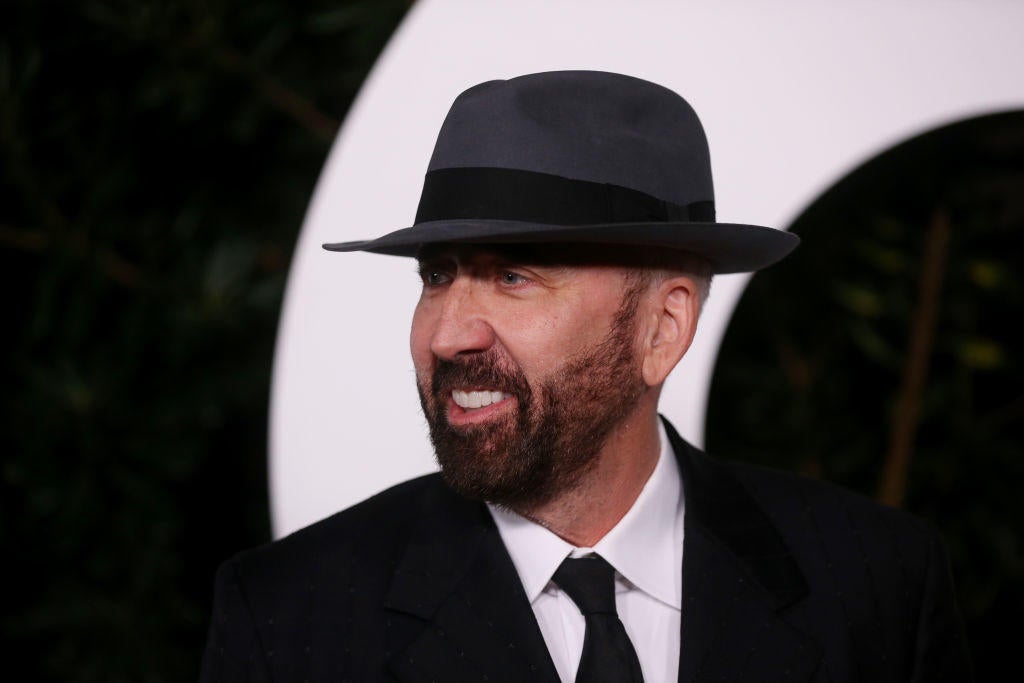 Nicolas Cage reveals surprising 2021 film inspired his version of the vampire
In a few weeks, Nic Cage will play Dracula in Renfield, a horror comedy created by Chris McKay and Robert Kirkman. In the works, the actor recently revealed that he has watched most of the villain's performances live, including the iconic moves starring Bela Lugosi and Frank Langella. He even watched his uncle's (Francis Ford Coppola) version with Gary Oldman, Keanu Reeves, and Winona Ryder.
Ultimately, however, nothing inspired him more than a fan-favorite horror flick from last year.
"I want him to stand out in a unique way compared to the way we've seen him play," Cage said of his role in a recent conversation with Variety. "So I think I'm really focusing on the movement of the character. You know, I saw Smart and I thought about what she did with those moves – and even Ringu with Sadako [Yamamura] … I want to see what we can explore with this movement and this voice. "
In addition, the Ghost rider The star said he was excited about the comedic aspect of the film, where he will star alongside Nicholas Hoult and Ben Schwartz.
"What makes it super fun is that it's a comedy," the actor added. "And when you get that tone just – comedy and horror – like American werewolf in London, it's an explosion. It must be a target. But that's what I'm looking for, something new to bring to the character, and also that perfect tone of comedy and horror. "
Earlier this year, Kirkman revealed a few details about the film, suggesting it would be a hyper-violent film. The creator of comics like The Walking Dead and Invincible wrote the broad outlines for the feature, and the script is currently being written by Ryan Ridley.
"We're making this cool movie for Universal that focuses on Renfield," Kirkman said during an appearance on the Fatman beyond podcast earlier this year. "It's a story where he's Dracula's henchman and how shit it is. It's a funny and extremely violent comedy because I have a crutch and it's violence."
Renfield doesn't have a release date yet, but it's slated for release sometime in 2023.
Cover photo by Phillip Faraone / FilmMagic