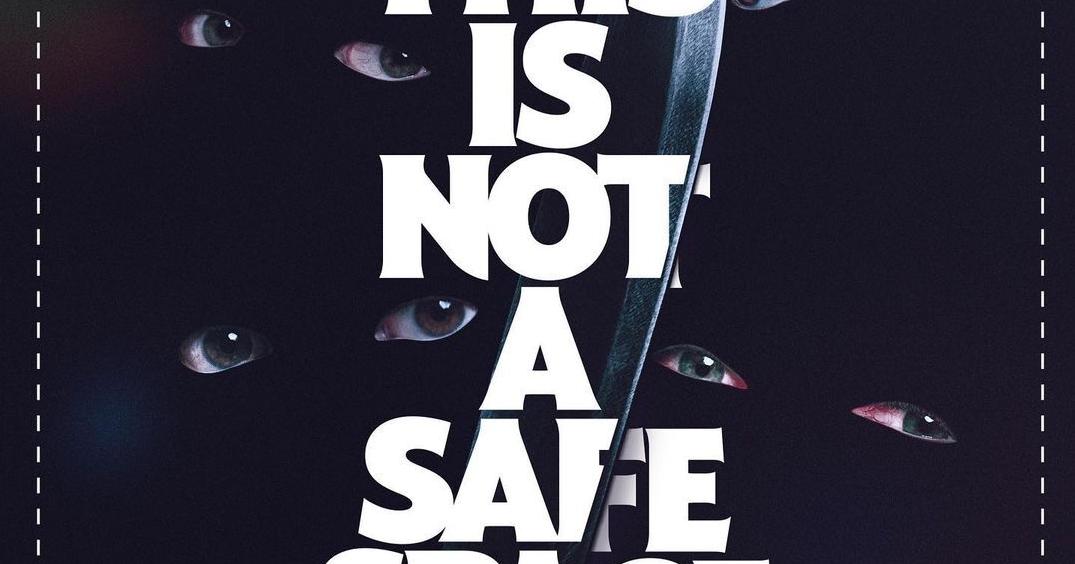 Perfect Gen Z Horror Comedy: 'Bodies, Bodies, Bodies' is available to stream | life and art
"Bodies, Bodies, Bodies" is a perfect movie for Gen Z. The who-dun-it movie, directed by Halina Reijen, is full of gaslighting, toxicity and narcissism. However, these terms are not thrown around randomly; they are relevant to the film.
We are first introduced to Sophie (Amandla Stenberg) and Bee (Maria Bakalova), kissing her onscreen. After the kiss, we are taken to David (Pete Davidson), Sophie's best friend, house party at her parents' extravagant mansion. We are then introduced to Sophie's group of friends, who are not the friendliest and give her presence a cold shoulder.
Alice (Rachel Sennott) is a treat and the comic relief of the film. She stands out so easily from the rest of the cast. She's charismatic, hilarious and chatty – you wonder if she would have a podcast. And, surprise, surprise, she actually has a podcast in the movie about "hanging out with your smartest, funniest friend." Then David's delusional girlfriend, Emma, ​​believes everyone is in love with them. Jordan (Myha'la Herrold) is a very competitive character. Then Greg (Lee Pace), a random older man Alice corresponded with on Tinder, makes the scene.
It all seems like a cold night, but once they play their "body, body, body" game, everything goes wild and the bodies fall one by one. It's an intense, exhilarating and funny ride of a movie. The deeper the film, the more you see how insufferable these rich kids are, in addition to the lowly bee.
The premise of this film is not unique – a simple thriller/comedy. It's easy to imagine who the acting, arts, and business majors are in the film. They might not make sense together, but that makes perfect sense because a group of college friends tends to be an interesting concoction. From their way of speaking and the stereotypical tropes that are conveyed in the film. But the unique storyline keeps the momentum going; it's fresh, and you feel like you're in the movie with them.
"Your parents are upper-middle class" is the kind of "you're a virgin who can't drive" moment of this generation (referring to the classic 1995 film, "Clueless") when Alice says this hilarious rebuttal.
It's a movie that highlights the insecurities we face and has some of the funniest tropes in it. It's a film that some will either love or hate. It is better to hear these lines played than to read them because they can be read in a classist way, as seen above.
As events unfold and become chaotic, hilarious moments arise, thanks to Alice. For example, as the group tries to figure out who the killer is, Alice is questioned about how well she knows Greg. "It's a Libra moon," she says.
As Sophie and Bee have an emotional moment, Alice steals the stage again and says, "I have body dysmorphia," as a moment of vulnerability and relatability.
The cast is solid and no one seems out of place. Even Pete Davidson, who I was a bit nervous about, is on par with his co-stars.
Currently, at 85% on Rotten Tomatoesit's considered one of the best horror films of the year, with big releases like "No", "X", "Pearl" and "Barbarian".
It would have been the ultimate gay movie of 2022 if they had added Kim Petras to the mix. Slayyyter and controversial Azealia Banks played throughout the film, and then Charli XCX came through the end credits with her fiery track, "Hot Girl."
It is currently for rent on streaming services. And it's a perfect watch for the spooky season to see with friends. It's not too scary and has that perfect blend of edginess that A24 films have; it is a film of surprises.