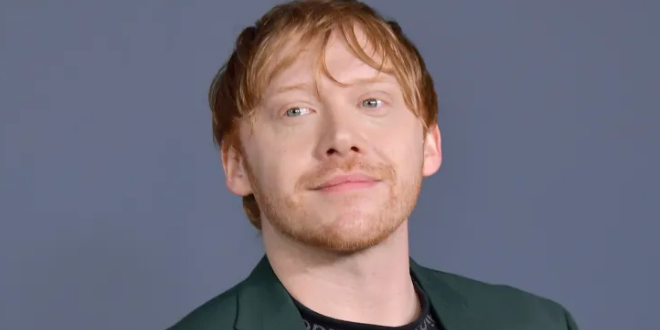 Rupert Grint returns to the small screen in "Servant" season 3
Fans of the psychological horror / thriller series Servant will be delighted to hear that the Season 3 trailer has just been released, and it looks like we're all set for a busy ride filled with terrifying twists and turns.
We loved seeing Rupert Grint take on the role of Julian Pearce in this awesome Apple TV + series, and he even talked about how being a father in real life helped him prepare for the role. Now, we can't wait to see what his character will do in Season 3.
For those new to the show, this is the story of a Philadelphia couple mourning the loss of their child. But not all is what it seems – they are also dealing with supernatural forces trying to invade their home. Turning to transient object therapy to cope with their loss, the couple hire a nanny, Leanne, to care for the "baby." Leanne, however, has a dangerous and mysterious past, which causes strange things in the house after she arrives. By the end of Season 2, it even looked like the "baby" was alive by the end of it. These are interesting things, of course, and Season 3 should explore the baby's return and the price tag.
Many have wondered how many seasons the show could span, and if it depended on producer M. Night Shyamalan, there will be many more to come. In fact, TV Insider reported that Servant received a renewal at the start of Season 4 on Apple TV +. Matt Cherniss, head of programming for Apple TV +, expressed his enthusiasm for the renewal.
Since the very first episode of "Servant," audiences around the world have loved getting attached to this thrilling, cinematic, unsettling and twist-filled ride created by M. Night Shyamalan. With each suspenseful season, viewers have been able to experience the living nightmares of these fascinating characters on a deeper and deeper level, and we can't wait for everyone to see what awaits them as this gripping mystery takes another turn. surprising in season 4.
Season 3 consists of 10 episodes, and the first will debut on January 21, 2022. Buckle up, because according to the trailer, we're ready for a wild ride.
Are you excited to see Rupert Grint in this new season of "Servant?" Let us know in the comments.
Want more posts like this? MuggleNet is 99% run by volunteers, and we need your help. With your monthly $ 1 pledge, you can interact with the creators, suggest ideas for future items, and participate in exclusive promotional giveaways!

Support us on Patreon