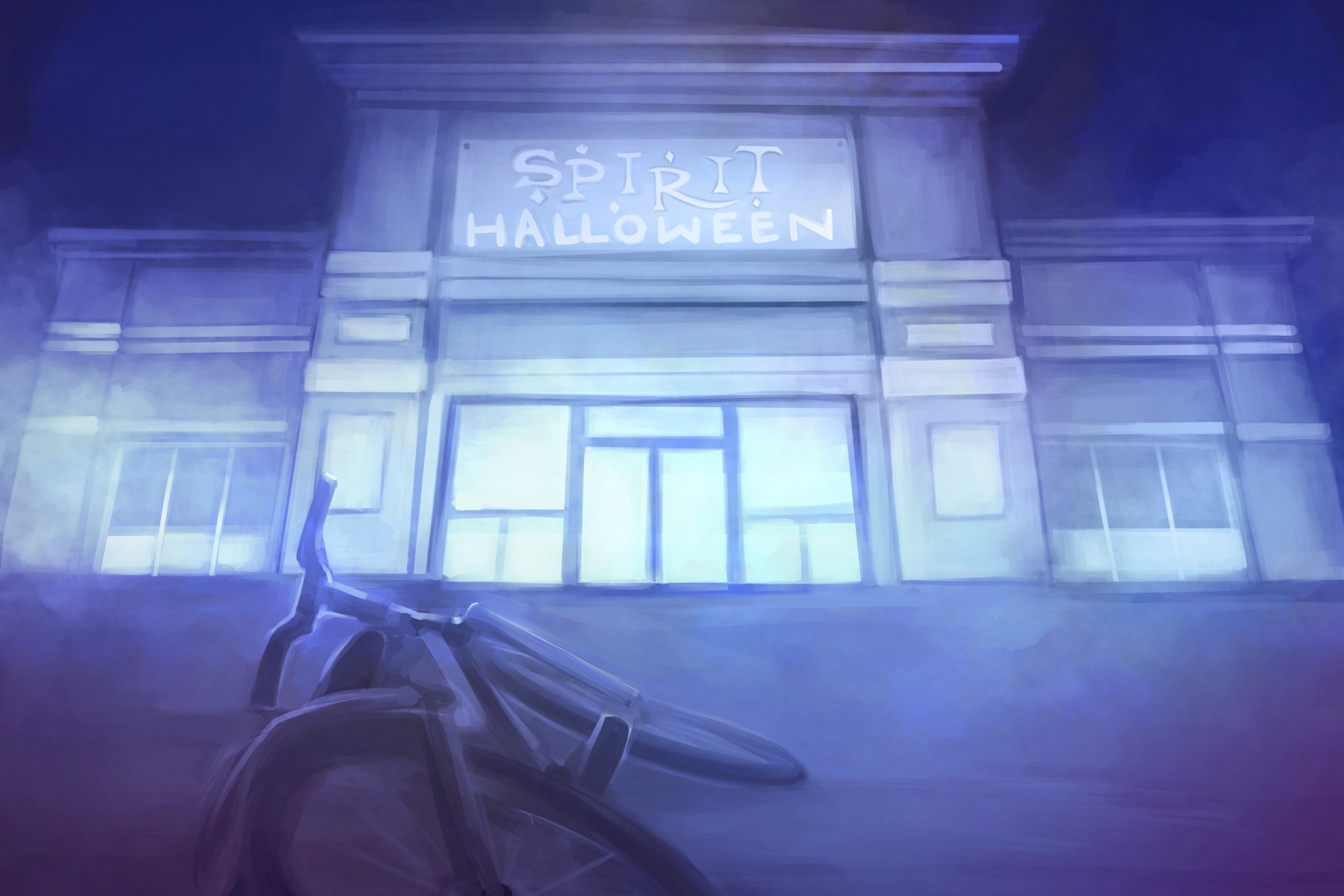 Spirit Halloween inspired a new horror movie
It seems there's more horror in Spirit Halloween than overpriced costumes and cheap wigs. For those unaware, Spirit Halloween is a chain of pop-up Halloween stores that pop up year after year in available retail space. For many, it has become a tradition to go to Spirit Halloween every October, whether to buy a costume or just to get into the holiday spirit.
A teaser was recently released for "Spirit Halloween: The Movie," and according to Weekly entertainmentit's "giving 'Nickelodeon' meets 'Stranger Things' and 'The Goonies' vibes." The film is about a group of kids (played by Donovan Colan, Dylan Martin Frankel, Jaiden J. Smith, and Marissa Reyes) who decide to hang out at a Spirit Halloween. They discover that an evil spirit is haunting them and possesses the store's animatronics and products. They must work together to defeat the spirit before midnight or it will possess one of them for all eternity.
"Spirit Halloween: The Movie" features Christopher Lloyd as Alec Windsor, a deceased man whose spirit possesses everything in the abandoned store and terrorizes the children. Rachel Leigh Cook also stars as one of the boy's mothers, Sue, who remarried after her husband's recent death.
According to Variety, "The trailer premiered during the Spirit Halloween flagship store opening on July 30 before debuting online, with Colan, Frankel and Smith making appearances at the event." David Poag directed the film and Billie Bates is the screenwriter. The film is produced by Hideout Pictures, Strike Back Studios, Particular Crow and Film Mode Entertainment. The film is interesting in that it was mostly shot in the parking lot of an abandoned Toys "R" Us location in Georgia. Production ran from late 2019 to November 2021.
Judging by the trailer, I think "Spirit Halloween: The Movie" will be very cheesy but still a fun family movie. The ideas for the animatronics look really cool, although it feels like the trailer gave away a lot of the big parts of the movie. It looks like the film will follow the same formula as a typical children's horror movie, and there will hopefully be a good twist at the end. I think it's still worth watching, but you might need to have a bottle of wine first. Who knows, though – maybe it will become a Halloween favorite like "Hocus Pocus" or "Halloweentown".
The film will debut October 11 on Video On Demand, and you can watch the full trailer here.