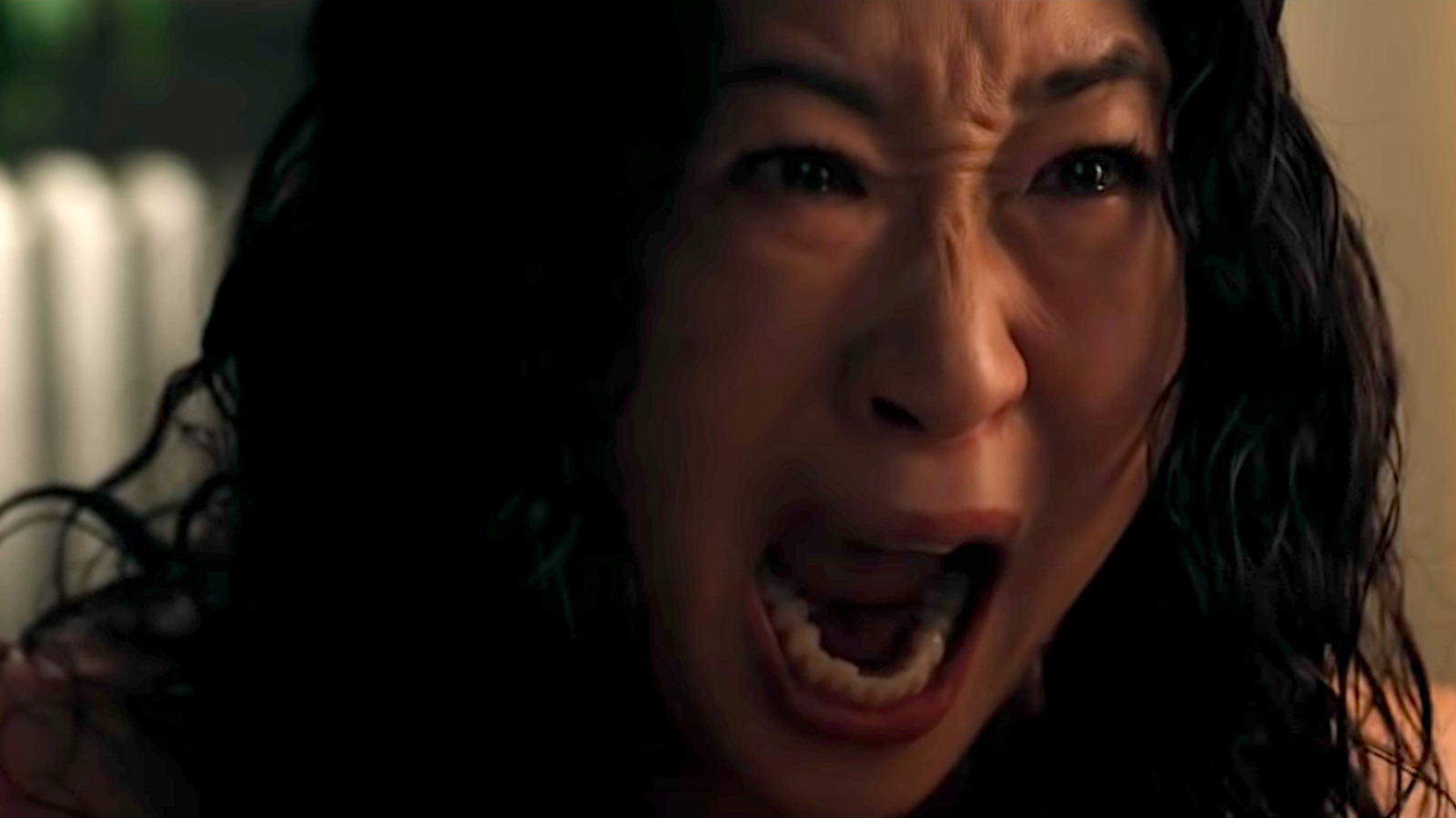 The Sandra Oh Horror Movie You'll Want On Your Radar
May honors mothers and the AAPI community, making "Umma" the perfect film to celebrate both. Mothers are often the subject of horror movies, and with the recent releases of "Turning Red" and "Everything, Everywhere, All at Once," the Asian mother has been getting plenty of screen time. Frequently categorized under the often offensive term "tiger mom", Asian on-screen mothers are often portrayed as too entrenched in their strict, traditional ways. But recently, with the release of entertainment like "Fresh Off the Boat," "Kim's Convenience," and Ali Wong's comedy shows, the portrayal of the Asian mother has begun to deepen and shift in mainstream media.
In a recent interview for NBC News, director Iris K. Shim explained how "Umma" was influenced from his own experience with his Asian mother:
"I saw my mother bend over backwards to take care of her parents and take care of her husband's parents. There was a moment when I saw my mother as the daughter. There is this kind back and forth between mothers caring for daughters and daughters caring for mothers. It's almost that kind of symbiotic relationship."
"Umma" definitely reflects this type of symbiosis, as Amanda and Chris both work to nurture and care for each other throughout the film.
Los Angeles Times film critic Justin Chang recently write a compelling article on the Asian (North) American mother and on-screen portrayals. He wrote that while Asian American mothers are often portrayed as women who "strictly controlled your academics, your extracurricular activities, and your sad excuse for a social life," that doesn't make these portrayals of "moms- olithes", the end of everything, to be everything. of what an Asian American mother is. "Umma" is a film that seeks to add a new dimension to the definition of an Asian American mother, and in doing so, it expands the narrative surrounding the very real effects of generational trauma and the American experience of Asian origin.