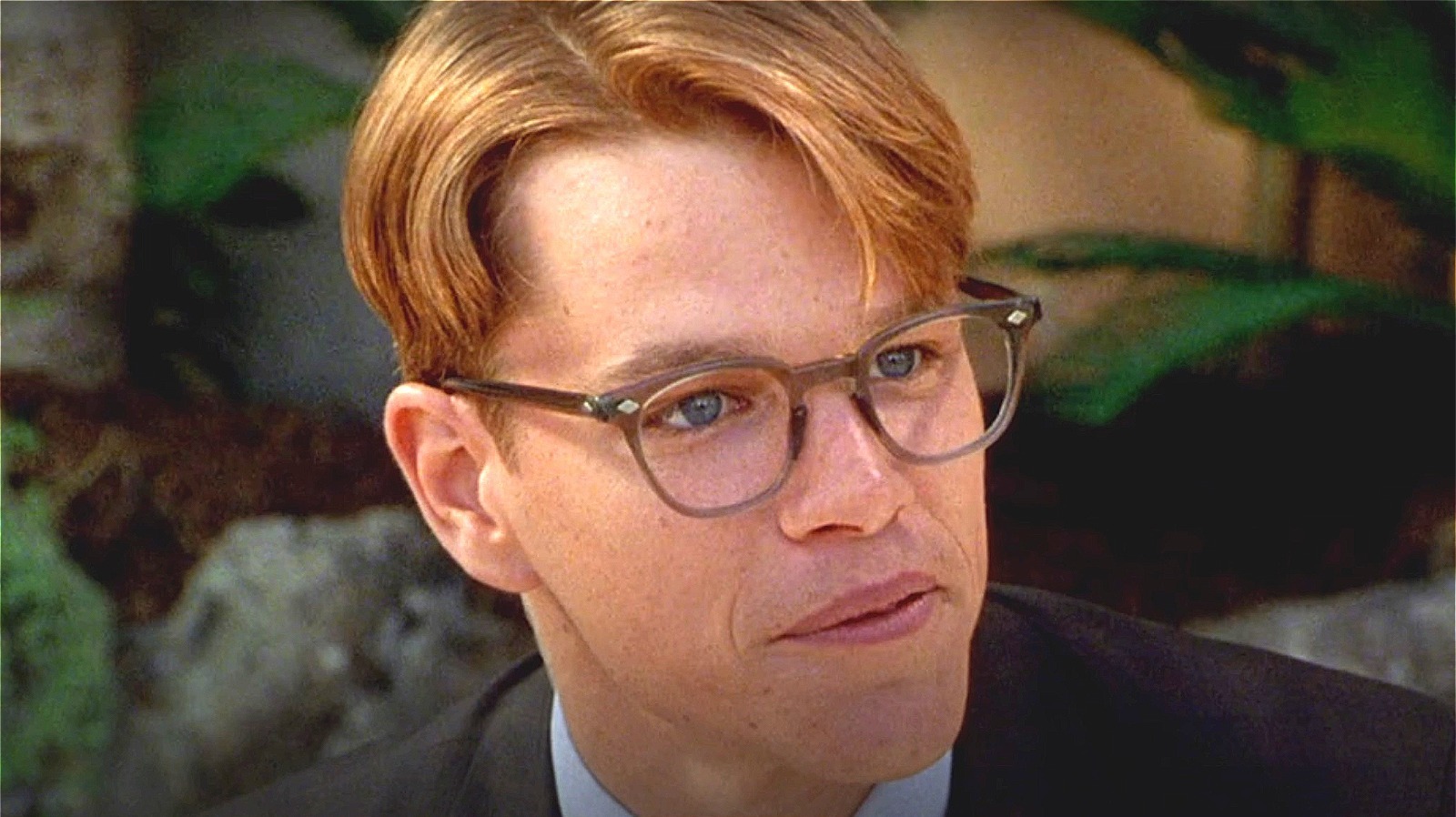 The Talented Mr. Ripley Scene That's More Important Than You Think
In the second act of "The Talented Mr. Ripley", Dickie Greenleaf travels to Rome, leaving Tom Ripley in Mongibello, where he spends most of his time. Upon Dickie's return, he surprises Tom in his bedroom, dancing and singing in front of a mirror while trying on Dickie's expensive clothes.
"What are you doing?" an incredulous Dickie asks Tom, who is hiding behind the mirror, apologizing and explaining that he was "just having fun [himself]." In an analysis for JumpCut Online, critic Fiona Underhill pointed out some of the subtle details of the scene – starting with the carving in Dickie's bedroom. "Tom hides behind a full-length mirror and the reflection of Ripley, with a look of horror and disgust on his face, can be seen in it," Underhill wrote. "Next to the mirror is a sculpture of a classic torso (probably crafted using the golden ratio) – another example of the perfection that Ripley cannot achieve."
As explained in more detail, mirrors and reflections play an important role in the visual language of "The Talented Mr. Ripley". In this scene, Tom is hidden behind a mirror, except for his head. When Dickie appears in the mirror, the audience sees Tom's head above Dickie's body, reflecting on the life Tom has decided to lead – by any means necessary.