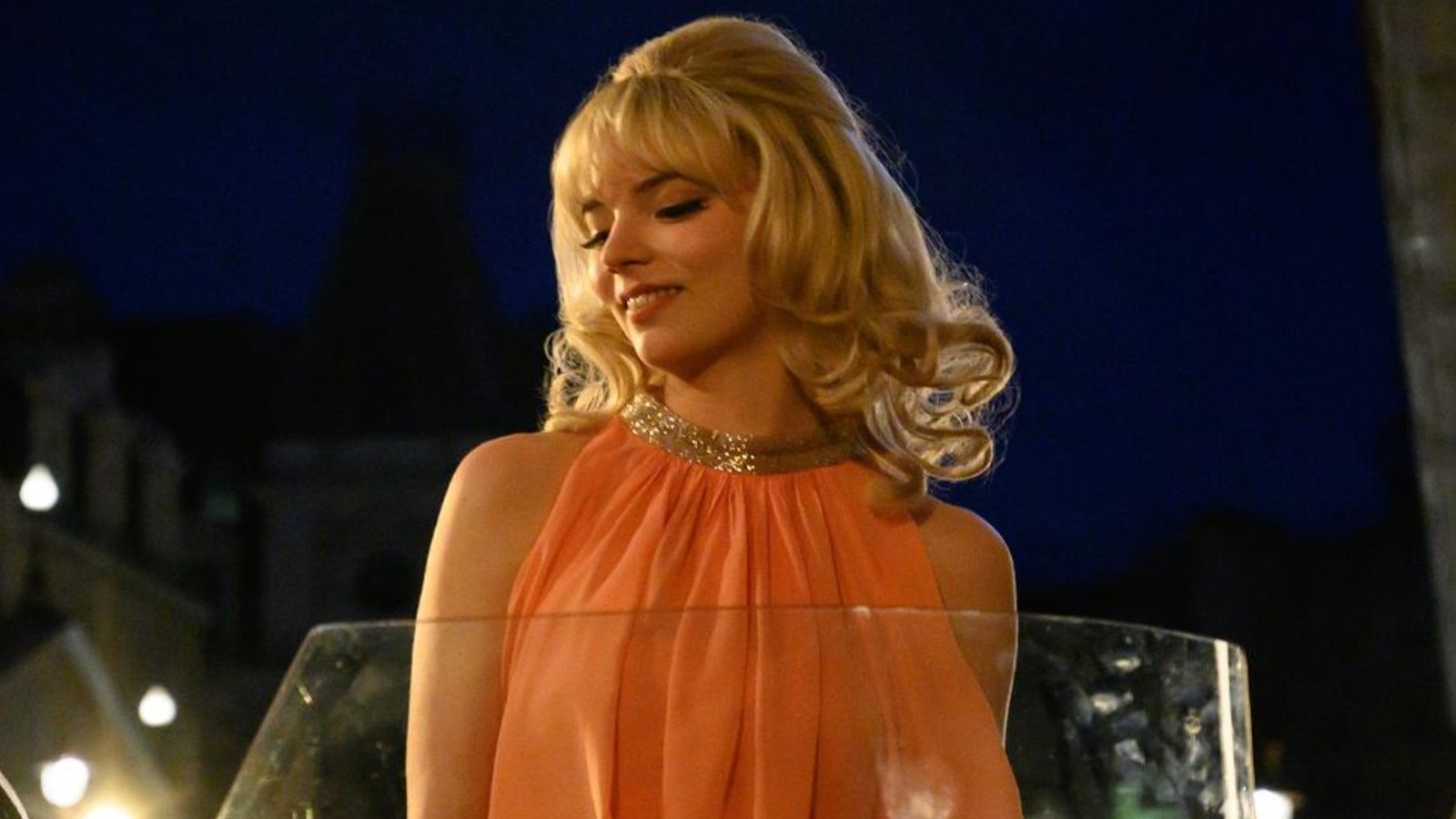 Tragic Details That Turned Innocent Characters Into Horror Villains
Edgar Wright's "Last Night in Soho" arrived with impossible expectations. A victim of eternal COVID-19 delays, anticipation for Wright's latest horror opus may have been too high, and when it arrived, reception was mixed. Yet it remains a beautifully and lovingly crafted blend of supernatural scares, contemporary feminism, and Swinging Sixties flair. Thomasin McKenzie stars as Eloise Turner, a rising fashion student who travels to London to study at the London College of Fashion. She doesn't quite fit in, and when her school-sanctioned accommodation doesn't work out, she seeks a room in Mrs. Collins' (Diana Rigg) studio. That same night, Eloise is transported to the 1960s in her sleep where she embodies the spirit of Sandie (Anya Taylor-Joy), an aspiring singer looking to make it big.
Eloise soon witnesses what she believes to be Sandie's murder, and for the rest of the film she works to prove it to contemporary law enforcement. Only Sandie wasn't murdered. In fact, she's very much alive as the older Mrs. Collins. What Eloise saw was Sandie murdering her manager and pimp, Jack (Matt Smith). Rather than fulfill her dreams, Jack prostituted her, and after going through enough trauma, Sandie finally ended it, murdering the men who commodified her.
If you or someone you know is dealing with domestic violence, you can call the National Domestic Violence Hotline at 1-800-799-7233. You can also find more information, resources and support at their website.