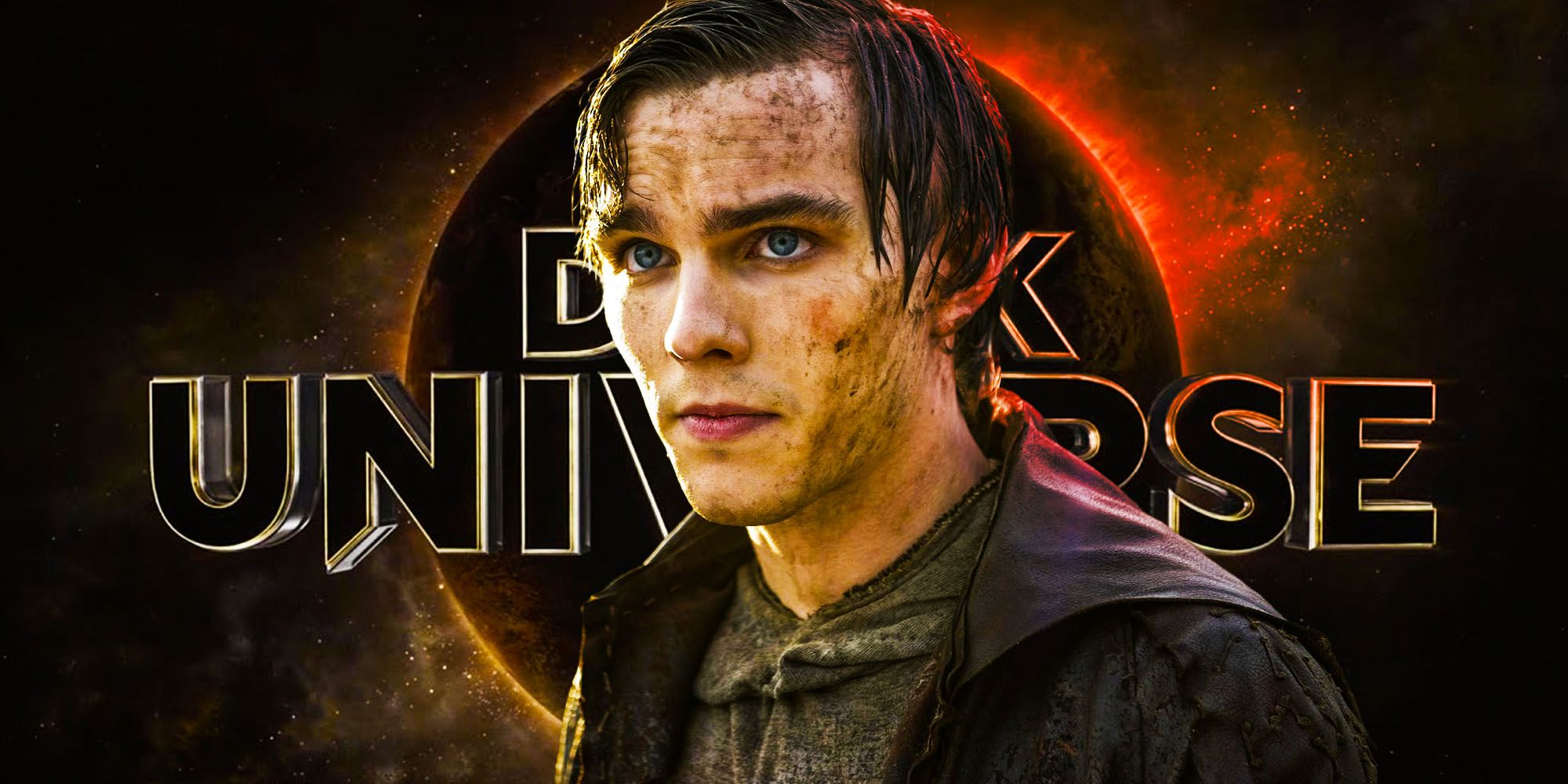 What Universal's Dracula Spinoff Renfield Means for Dark Universe Blueprints
Universal recently announced the casting of Nicholas Hoult in Renfield, an upcoming spin-off from Dracula, which can make you wonder if the Dark Universe has been revived. The ill-fated series saw Universal Studios attempt to relaunch its classic monster movies as a Marvel-style cinematic universe, with several big stars involved. Renfield shows Universal's continued interest in their monsters, but what has been revealed about the film so far suggests that it will follow the studio's new direction of using the monsters in standalone, creator-led reboots.
Renfield is based on a minor character in the original Dracula novel written by Bram Stoker and is the servant of the eponymous vampire. The character has changed in the many adaptations and has been played by everyone from legendary German actor Klaus Kinski to gravel-voiced singer Tom Waits in the 1992's Bram Stoker's Dracula. Stoker's Renfield is an inmate in a Victorian asylum obsessed with eating whole animals who ultimately turns out to be a victim of Dracula's vampirism. The character reflected Stoker's interest in the then emerging science of psychology and was based on a real case.
RELATED: The Original Universal Dark Universe Ranked, Worst To Best
Dracula was one of the characters incorporated into Universal's original line of black-and-white monster movies that came out from the 1930s to the 1950s, and Bela Lugosi's performance as a vampire became iconic. The films were created as inexpensive "B-movies", but have become very popular, with dozens of films released. Monsters sometimes met too, as in Frankenstein meets the Wolf Man, leading some to describe the Universal Monsters as the first cinematic universe. The monsters were reinvented several times over the following decades, from prestige projects like Bram Stoker's Dracula to action movies like Brandon Fraser with The Mummy. Because a lot of the characters are taken from public domain texts like Stoker's original novel or Mary Shelley's Frankenstein, there have also been a host of non-universal adaptations. The Dark Universe was another attempt to translate these classic characters into a modern series, but it was canceled after just one movie. Since then, Universal has focused on using the monsters in smaller, creator-led projects, which Renfield seems closer to a continuation of the dark universe.
Why the dark universe was canceled
In May 2017, Universal announced that its upcoming reboot of The Mummy would be the first of an interconnected dark universe based on the classic Universal Monsters. The announcement included a now notorious photo of the A-List stars set to appear in the Dark Universe films, including Tom Cruise as the protagonist of The Mummy, Johnny Depp as the Invisible Man and Russell Crowe as Dr. Jekyll. The second film in the series was to be Bride of Frankenstein, scheduled for Valentine's Day 2019, but it never went into production.
The 2017 remake of The Mummy received largely negative reviews and, while it made $ 410 million worldwide, failed to cover its budget (which was estimated at $ 195 million) and promotional costs. There were also reportedly production issues during filming, with several directors leaving the project and Tom Cruise insisting on creative changes. This box office disappointment led to the suspension of all plans for the Dark Universe.
Many were skeptical of Project Dark Universe from the start, seeing it as a blatant attempt to copy the success of other cinematic universes shared with a group of characters that modern audiences were unfamiliar with. Universal's strategy of marketing the universe through stars also contrasted with franchises like Marvel or Star wars which cast many rather obscure actors as heroes. The dark universe was entirely dependent on The Mummy being a huge success, and when that didn't happen, the whole plan fell apart.
RELATED: Bride of Frankenstein: Scarlett Johansson's Role Explained
Universal's new strategy for monsters
Since Dark Universe's demise, the studio has focused on developing low-budget horror projects for their monsters, operating through Blumhouse, which has an acclaimed horror story. The first of these was Leigh Whannell's remake of The invisible Man, which received praise for its treatment of themes of domestic violence. Although it was released just weeks before U.S. theaters closed due to COVID-19, the 2020 Invisible Man made $ 142 million on a budget of just $ 7 million – much less than what an action epic led by Johnny Depp would have cost.
Similar monster-based projects are planned for Blumhouse in the coming years. Jennifer's body Director Karyn Kusama and recent Best Director winner Chloe Zhao will both direct their own versions of Dracula, the first for Blumhouse and the second for Universal. Whannell would be back at Universal Monsters for a werewolf, with Ryan Gosling strapped in like a star. These smaller, creator-driven films appear to be the future of the franchise, at least in the short term.
As every studio envied the profits and cultural dominance of interconnected Marvel and Disney Star wars universe, their attempts to replicate this style have been mixed at best, with the Dark Universe being one of the more notable failures. Making low budget horror movies, using Blumhouse's influential model, allows Universal to make a profit even if not all movies are a big hit. It also allows the studio to capitalize on the so-called "high" horror trend with its classic characters.
Renfield's movie explained
The next Renfield The film is described as a horror comedy in which Renfield tries to break off his co-addictive relationship with Dracula, in the vein of What we do in the shadows. The film was based on a pitch by Walking Dead creator Robert Kirkman and a The war of tomorrow director Chris McKay and Rick and morty writer Ryan Ridley attached. Hoult's cast suggests that Renfield will be presented as a more sympathetic and likeable character, unlike the 59-year-old madman portrayed in Stoker's novel.
RELATED: Every Dark Universe Movie Released After The Invisible Man
Renfield is said to take place nowadays, which means that it is more likely to relate to the modern ensemble of Kusama Dracula film as Zhao's approach, which has been described as a science fiction western. However, Dracula's comedic tone, and more laid-back approach, means it's likely the film will be a standalone project like the 2020. Invisible Man. Admittedly, the movie sounds a lot different from the big-budget action shows that executives imagined to be the Dark Universe.
Rather than marking a reboot of the dark universe, the Renfield The film shows how Universal's plans for their classic monsters have changed since the ill-fated Cinematic Universe. There may be links between Renfield and one or both to come Dracula films such as the shared cast, but it seems more likely that the projects will be completely independent of each other. The horror comedy version of Renfield will succeed or fail on its own merits.
NEXT: Every Unsuccessful Attempt In The Dark Universe
Spider-Man 3 Merch reveals mysterious propaganda
About the Author