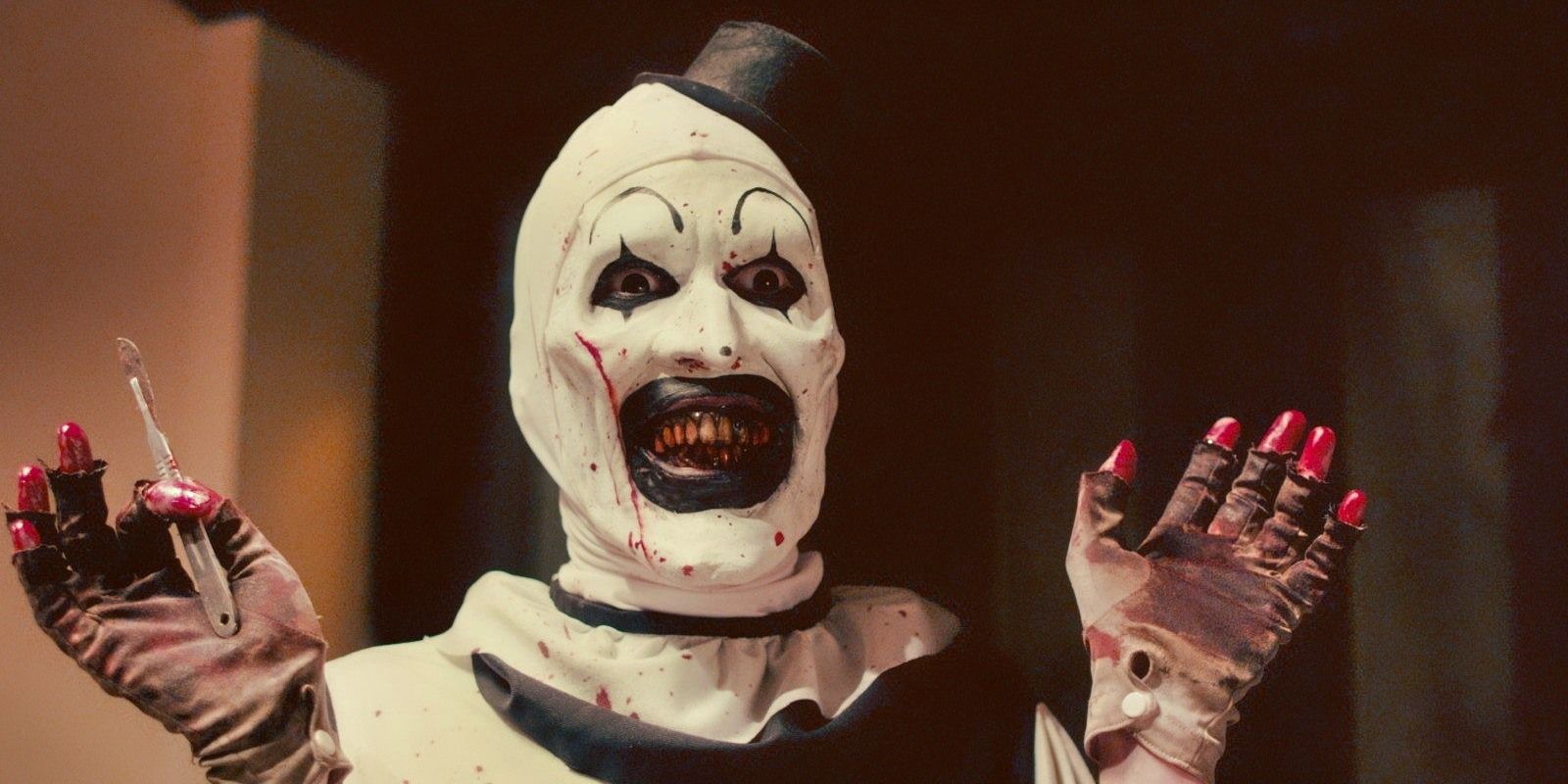 Where you know the terrifying star
David Howard Thornton wowed horror fans with his performance as Art the Clown in Terrify, but what other movies and shows has the actor played in?
Here's what other movies and TV shows More terrifying Star David Howard Thornton appeared in. American actor David Howard Thornton caused a stir with his role as haunted Art the Clown in 2016 More terrifying. Directed by Damien Leone, the bloody indie horror follows Thornton's evil killer clown as he unleashes a murderous rampage on Halloween night. Although Art the Clown first appeared in a few of Leone's early films and shorts played by a different actor, Thornton made the role his own and wowed viewers with his terrifying performance to live up to as bloodthirsty maniac.
Before landing his role in More terrifying, David Howard Thornton worked mainly in dubbing and lent his talents to video games including Two worlds II and Invizimals: The Lost Kingdom and also the biographical animated film Miss Hokusai. The same year More terrifying came out, he also started playing Joker in Nightwing: climbing – a fan-created web series that pays homage to characters from DC Comics – and went on to play a role as a medic in a Season 4 episode of Gotham titled "The Path of the Blade".
Related: Terrify: Art The Clown's Changes Explained
In 2019, Thornton voiced a few characters (Billy Goats and Newt, to be precise) in the Hulu children's animated series. The bravest knight and followed by another voice role as Bumbo in the animated sci-fi action flick The Requirement. Most recently, he starred as Tim Cobb in Marcus Slabine's demonic horror film in 2021. Dark offerings and had a unique voice role in the PBS Kids cartoon Alma Road.
Next in his career, David Howard Thornton will find Marcus Slabine in his next film Night of the Living Dead 2 – a zombie horror with several The day of the Dead cast members in which he will play the role of "Shark Bait Zombie". He also has a serial killer role in another upcoming horror titled Flux which will focus on a family whose weekend getaway to a quaint hotel turns into a nightmare when a quartet of deranged murderers begins to chase them away.
Fans of David Howard Thornton's performance as Art the Clown in More terrifying will be happy to hear that he is about to reprise the role of Damien Leone's aptly titled sequel terrifying 2 scheduled for release in 2022. Set one year after the events of the original More terrifying movie, the sequel will follow a resurrected Art the Clown as he tracks down a pair of unsuspecting siblings on Halloween night.
Next: The Art Of Terrifying The Clown Is Creepier Than Pennywise's
Endgame previously explained Red Hulk's transformation from Thunderbolt